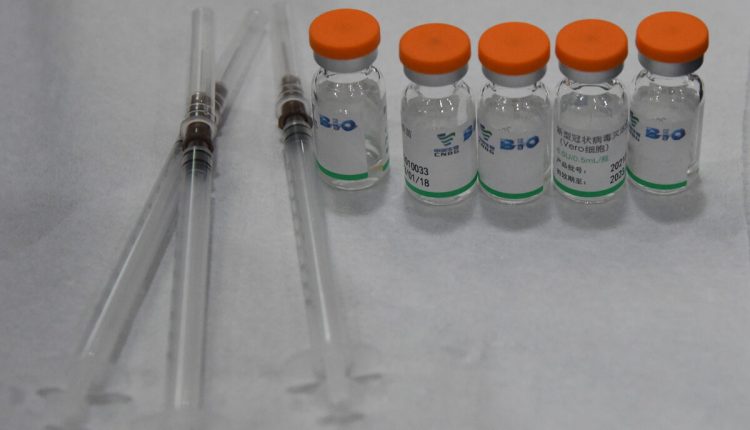 Africa, the proposal of the Paris summit: vaccinate 40% of the population with Covax
Paris summit, a solution indicated is Covax: doubling the quota of serums to be allocated to Africa is contained in the conclusions of the meeting between the leaders of over 30 countries and representatives of the major financial institutions
The share of African citizens who are to receive the Covid-19 vaccine through the Covax mechanism is to be increased from 20 to 40 per cent of the total population.
This is one of the conclusions reached by the leaders of more than 30 countries and representatives of the major international financial institutions who met in Paris to discuss an exit strategy from the pandemic for Africa.
Yesterday's meeting was led by the host Head of State, Emmanuel Macron, who also reiterated the commitment of high-income countries to support the initiative of India and South Africa to waive patents on intellectual property rights for vaccines against the new coronavirus, as announced by US President Joe Biden earlier this month.
VARIOUS PROPOSALS FROM THE PARIS SUMMIT BUT NO CONCRETE COMMITMENTS
The French President also stressed the need to "develop, through financing and industrial partnerships, a production capacity in Africa for vaccines based on adenovirus, recombinant proteins and mRNA, in the coming weeks".
The countries that took part in the summit, as highlighted by the French newspaper Le Monde, did not arrive at concrete commitments.

Among the proposals that were put forward, however, was that of continuing to discuss the possibility of increasing funding for Africa in the context of the International Monetary Fund (IMF) through special drawing rights (SDRs) to 100 billion dollars from the initial 33 billion.
This term refers to that component of the IMF's official reserves in "freely usable" currency – of which there are four: Japanese yen, US dollar, British pound and euro – managed by the central banks of the member countries and exchangeable against payment of an interest rate.
Read Also:
The Vaccine For COVID-19? Rich People Stuff. High-Income Countries Have Already Taken 8.8 Billion Doses Of COVAX
DR Congo, First Tranche Of Covid Vaccine Arrives: Plane Lands In Kinshasa With 1.7 Million COVAX Doses
Red Cross Red Crescent: We Need New Extraordinary Steps To Increase Access To COVID-19 Vaccines And We Need Them Now
Source: