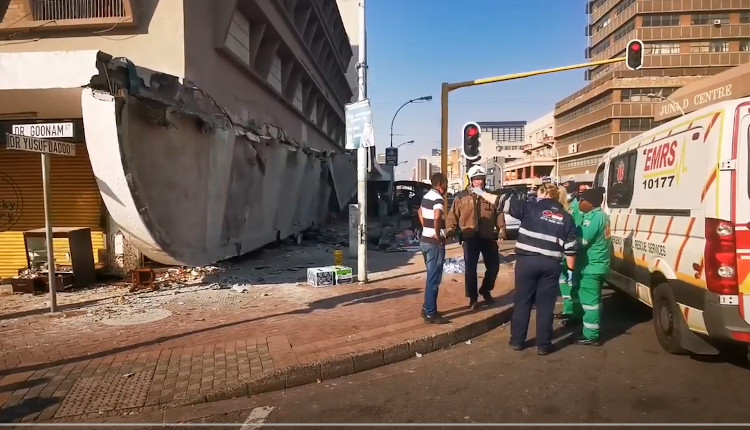 Building collapse, 1 dead and 6 injuries in South Africa. The immediate response of all emergency operators
Part of a building just collapsed in Durban, South Africa, killing one person and injuring other six people. The emergency operators, like paramedics and rescuers, reached immediately the place and provided medical care and transportation.
The structural collapse happened at the corner of Dr Yusuf Dadoo and Goonam streets, in Durban, South Africa. After the unexpected collapse, the Law Enforcement policemen isolated the area in order to facilitate the action of emergency operators on scene.
Building collapse: emergency operators in action
Robert McKenzie, of KwaZulu-Natal Emergency Medical Service, South Africa, reported that the response has been immediate and in addition to the action of paramedics, firefighters arrived and proceeded with the check of the interior of the building to be sure that nobody else would be hurt and to check if the building is safe. Victims have been transported to the hospital via ambulance to be treated.
An important part of the Search and Rescue operation was the action of the firefighters, who entered the building, checked the safe walls and realized emergency exits through these walls in order to let people exit from the building in the safest way as possible.
Crucial was the emergency operators collaboration of the various organizations, for example the Kwazulu Natal Province emergency teams, NetCare 911, IPSS Medical Rescue, Search and Rescue Police.
Below the video of the emergency scenario and of the emergency operators activity
About emergency operators in South Africa – READ ALSO