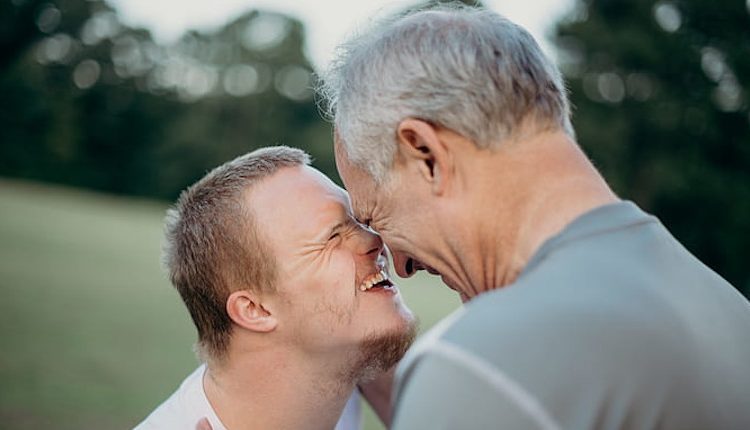 Children with Down's syndrome: signs of early Alzheimer's development in blood
Children with Down's syndrome: researchers at the Sapienza University of Rome, together with the Bambino Gesù Hospital and the Gemelli Polyclinic Foundation, have identified brain alterations underlying intellectual disability through a simple blood test. The study was published in Alzheimer's & Dementia
CHILD HEALTH: LEARN MORE ABOUT MEDICHILD BY VISITING THE BOOTH AT EMERGENCY EXPO
Down's syndrome is the most common genetic cause of intellectual disability and is due to the partial or total presence of a supernumerary chromosome 21 (so-called "trisomy 21").
The current prevalence in the general population is estimated to vary between 1:1,000 and 1:2,000 births.
Intellectual disability is constant, but of variable degree.
In addition, the development of Down's syndrome may be affected by premature ageing and the onset of Alzheimer's disease
The role played by the insulin signal in the brain is well known and is particularly important in relation to cognitive functions such as memory and learning.
Diseases that can affect children with Down syndrome
Several previous studies have shown that alterations in this signal in the brain, known as cerebral insulin resistance, are at the root of cognitive decline both during the normal ageing process and during the development of neurodegenerative diseases such as Alzheimer's, which is characterised by the onset of dementia.
A group of researchers co-ordinated by Eugenio Barone and Marzia Perluigi of the Department of Biochemical Sciences A. Rossi Fanelli of the Sapienza University of Rome, in collaboration with the Down's Syndrome Centre of the Bambino Gesù Children's Hospital – which takes care of about 800 children and young people with Down's syndrome and which contributed with its large number of cases to recruit the young people involved in the study – and the Gemelli Polyclinic Foundation in Rome, have highlighted for the first time that alterations in the insulin signal in the brain occur very early in children and adolescents with Down's syndrome.
These alterations in childhood, regardless of trisomy 21, contribute significantly to the intellectual disability suffered by children with Down's syndrome
In addition, the Sapienza researchers have highlighted the possibility of identifying this type of alteration by means of a simple blood sample. The results of the work have been published in the journal Alzheimer's & Dementia: The Journal of the Alzheimer's Association.
"What we think – explains Eugenio Barone of Sapienza University – is that the persistence of this type of alterations may facilitate the early development of Alzheimer's disease in these people."
"This work represents an important discovery mainly for three reasons," clarifies Marzia Perluigi of Sapienza University. "The first is to have demonstrated that these alterations occur very early, even in children with Down's Syndrome"; the second concerns the method: being able, with a blood sample, to trace back to brain alterations for which today we have no other diagnostic tools capable of identifying them".
"The third reason,' Barone concludes, 'is that identifying the alterations that occur in the brain as soon as possible, especially in children with Down's syndrome, will make it possible to study the causes of their intellectual disability in greater depth, thus opening up possible therapeutic treatments that can improve their quality of life.
Read Also:
COVID-19 In People With Down Syndrome: Mortality Up To 10 Times Higher. A Study Of The ISS
Down Syndrome And COVID-19, Research At Yale University
Source: