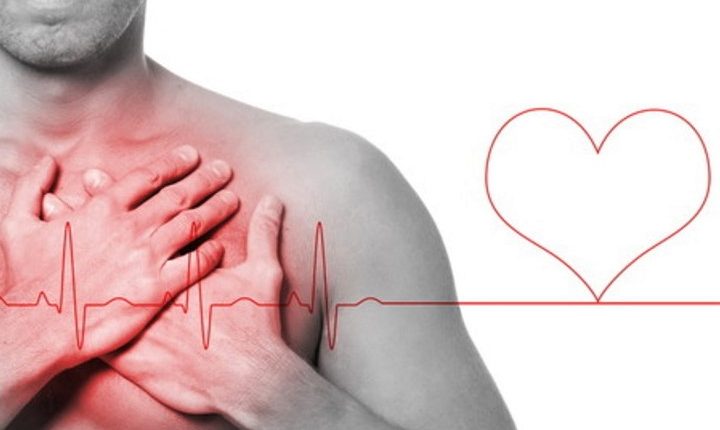 Chronic coronary syndrome: 7 key points for an optimal patient care pathway
Chronic coronary syndrome, the 7 key points of care: the French National Health Authority (HAS), in co-pilotage with the French National Health Insurance (Assurance Maladie), carried out work to optimise the care pathway for people with chronic coronary syndrome
Published a guide aimed at supporting healthcare professionals at various stages of care and identified seven key messages in the care of chronic coronary syndrome
In addition, the HAS has developed indicators that will allow professionals to evaluate and improve their practices and the quality of patient care.
DEFIBRILLATORS, VISIT THE EMD112 BOOTH AT EMERGENCY EXPO
Formerly known as "stable coronary artery disease", chronic coronary syndrome is the long-term clinical manifestation of ischaemic heart disease
It is the consequence of a dynamic process of atherosclerosis and altered arterial function that evolves throughout the life of the person concerned.
This disease is a public health problem: in 2018 in France, 1.5 million people with chronic coronary syndrome were treated, 43% of whom were over 75 years old.
The fourth most common serious chronic disease after psychiatric diseases, diabetes and malignant diseases, its prevalence increases with age.
The French HAS co-piloted the work with Assurance Maladie on the care pathway for people with coronary syndrome, which mobilised a multidisciplinary working group representing the professions involved in the various stages of this work.
Chronic coronary syndrome: 7 key points for an optimal care pathway
The aim of this document is to provide all the keys to improving collaboration and coordination between the many health professionals involved (general practitioners, cardiologists, pharmacists, nurses, dieticians, physiotherapists, teachers of adapted physical activity, etc.), as well as professionals involved in more specific situations (diabetologists, psychologists, occupational health physicians).
DEFIBRILLATORS OF EXCELLENCE IN THE WORLD: VISIT THE ZOLL BOOTH AT EMERGENCY EXPO
The 7 key points for improving practices in chronic coronary syndrome:
Diagnosis
Prescribe complementary diagnostic tests taking into account the patient's clinical situation and cardiovascular risk;
Outside the acute setting, do not perform coronary angiography in the first instance for diagnostic purposes;

Systematically assess the risk of a serious cardiovascular event once a diagnosis of chronic coronary syndrome has been made.
Treatment
Treatment of chronic coronary syndrome should be based on lifestyle adjustment, correction of cardiovascular risk factors and treatment with optimal doses of statins and antithrombotic drugs;
In non-emergency settings, consider coronary revascularisation only if there are disabling symptoms or evidence of ischaemia, despite optimal anti-anginal medical therapy.
Follow-up
Organise a prolonged and co-ordinated follow-up of patients with chronic coronary syndrome in order to promote and adapt lifestyle, based on therapeutic patient education, and a cardiovascular rehabilitation programme.
For working patients, assess the difficulty of the job and the working conditions, and adapt them if necessary.
Indicators to ensure the quality of patient care
Based on the guide, the HAS has defined quality indicators to assess and improve the management of patients in the main phases of their care: 16 indicators have been defined, 9 of which can be measured using national health insurance data, with the objective of one-year disease stability.
These indicators provide all health professionals and regulatory bodies involved in the care pathway with the tools to engage in a participatory approach to improve the quality of the pathway together with patients.
Furthermore, these indicators would provide a first national and regional assessment of this pathway, in addition to data from the mapping of chronic coronary disease health insurance.
They will be complemented by a guide to the use of patient-measured outcome questionnaires (PROMS) identified in the scientific literature.
app_357_guide_parcours_scc

Read Also:
What Is Bradycardia And How To Treat It
HIV And Coronary Artery Plaque: A New Potential Cardiac Implication
Source: