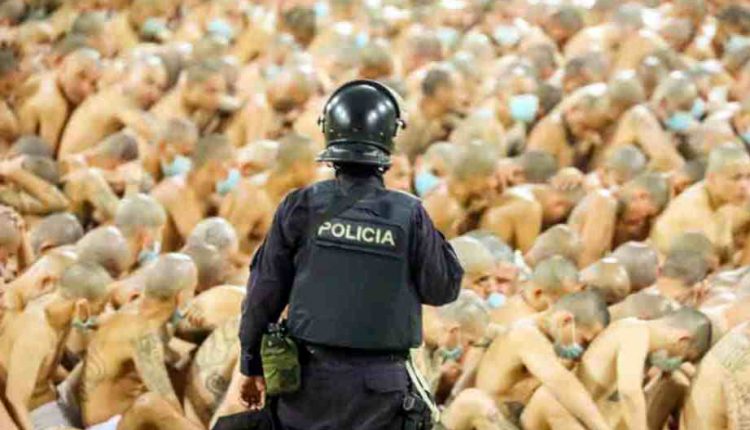 Covid-19, El Salvador Police uses the "lethal force" against criminal gangs
According to El Salvador President Bukele, the criminal groups are taking advantage of the COVID-19 pandemic to kill: over 50 murders during the weekend. The "lethal force" of the Police has been authorized.
COVID-19 in El Salvador: The country's jails are boiling
The President of El Salvador, Nayib Bukele, ordered the state of emergency in the prisons of the country and authorized "the use of lethal force" by the police after an increase in street violence. Over 50 murders were recorded during the weekend. The President has attributed responsibility for this to the criminal groups in El Salvador, the so-called "maras". He accused them of taking advantage of the Covid-19 pandemic and the effort of law enforcement agencies to contain it.
El Salvador and the state of emergency: COVID-19 and criminality
Saturday has been declared the state of emergency. It involves, among other measures, the isolation of the leaders of the criminal gangs and the forced confinement in jail throughout the day. The measure also makes it possible to place representatives of the two most dangerous rival organizations in the country, known as Marasalvatrucha and Mara18, in the same cell.
The image of hundreds of inmates huddled in the common rooms of prisons in the course of sweeping searches initiated at the start of the decree has caused a sensation in the country: it is, in fact, a violation of the social distancing measures in force to contain the spread of Covid- 19.

Bukele also released a statement in which he warned that "the use of lethal force is authorized to protect one's own life or that of Salvadorans". The order of the president has raised numerous criticisms. Constitutional lawyers heard from the local newspaper El Dia de Hoy called Bukele's order "illegal, aberrant and absurd".
READ THE ITALIAN ARTICLE
READ RELATED ARTICLES
SOURCE