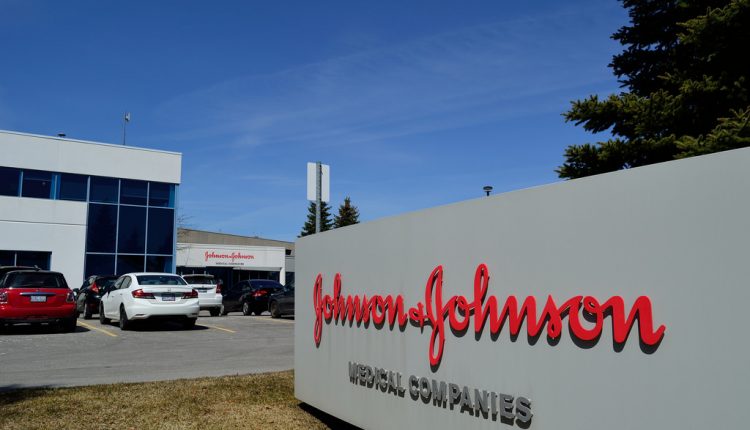 COVID-19 vaccine, Johnson & Johnson seeks authorisation from Ema for single dose
Johnson & Johnson's COVID-19 single-dose vaccine, vice-chairman of the pharmaceutical company's executive committee Paul Stoffels: "There is an urgent need for more vaccines across Europe". The giant company has started ongoing submission procedures in several countries around the world
Single-dose vaccine for Covid-19, Ema granted Johnson & Johnson's request
Pharmaceutical company Johnson & Johnson has submitted a conditional marketing authorisation application to the European Medicines Agency (Ema) for approval of its experimental single-dose vaccine candidate against Covid-19, the Janssen.
The submission of the application is based on efficacy and safety data from the phase 3 Enseble clinical trial.
"Across Europe, there is an urgent need for additional Covid-19 vaccines," says Paul Stoffels, Vice Chairman of the Executive Committee and Chief Scientific Officer of Johnson & Johnson, "and today's submission is a significant step forward in ensuring the European Union has another option to help reduce the impact of the pandemic in Europe and around the world.
When the conditional marketing authorisation is granted, the company will have to fulfil specific obligations within certain deadlines, including the submission of additional data.
Johnson & Johnson had announced in December that it would start rolling submissions to the EMA for its investigational vaccine, allowing the European Medicines Agency to review the data as soon as they were available.
Single-dose Covid vaccine also submitted for authorisation at WHO
"In addition, in-process submission procedures for the investigational single-dose Covid-19 vaccine have been initiated in several countries around the world," the company says, "as well as with the World Health Organisation.
Janssen's investigational vaccine leverages the company's AdVac® vaccine platform, which was also used to develop and manufacture Janssen's Ebola vaccine regimen, approved by the European Commission, and to build its experimental Zika, RSV and HIV vaccines.
When the Phase 3 Ensemble study, it is a randomised, double-blind, placebo-controlled clinical trial in adult subjects aged 18 years and older.
The study was designed to assess the safety and efficacy of Janssen's vaccine candidate in providing protection from Covid-19 in moderate to severe forms, with efficacy assessed at day 14 and day 28 as co-primary endpoints.
"Conducted in eight countries on three continents, the study includes a large and diverse population," the company says.
Read Also:
Ecdc, The European Centre In Favour Of The Vaccination Certificate
From 'Hera Incubator' To 'Health Emergency Agency': EU Plan Against Covid-19 Variants
Source: