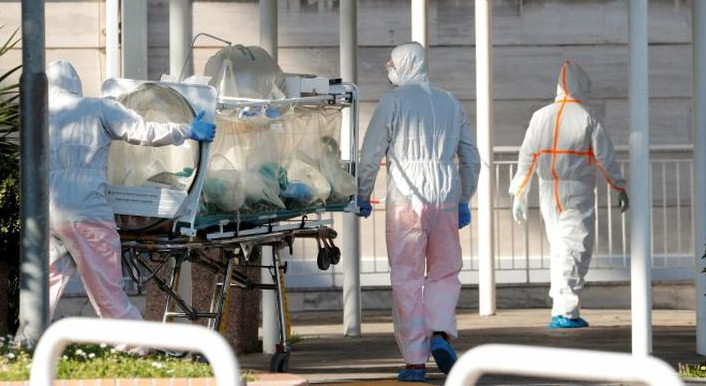 Covid arrives in Tonga with aid: lockdown triggers
Tonga has recorded the first two cases of local transmission of Covid-19 since the start of the pandemic and will go into lockdown from tomorrow
Covid in Tonga announced by Prime Minister Siaosi Sovaleni during a press conference
The two people who tested positive for the virus are asymptomatic and were identified as part of a series of tests carried out on staff unloading humanitarian aid that arrived in the archipelago after the tsunami of 15 January.
The tidal wave, which caused at least two deaths and the destruction of several homes and properties as well as a substantial isolation of the islands for days, was generated by the eruption of the underwater volcano Hunga-Tonga-Hunga-Ha'apai.
EMERGENCY COMMUNICATIONS: VISIT THE ADVANTEC BOOTH AT EMERGENCY EXPO AND DISCOVER THE WORLD OF RADIO TRANSMISSIONS
According to the Matangi Tonga news portal, the inhabitants of the Pacific island country will be asked not to go out starting tomorrow
The two people who tested positive, whose identities have not been released, have in fact moved within the islands.
Further contagions are therefore feared.
In the past few days, 23 members of the crew of one of the aid ships from Australia have tested positive for the virus on their way to Tonga.
The staff of the boat remained at sea without disembarking.

To date, Tonga has had only one positive case of Covid-19 imported from New Zealand, last November.
In the Pacific country, 83 per cent of the adult population has completed the vaccination cycle.
MANAGING MAJOR CIVIL PROTECTION EMERGENCIES: VISIT THE SERAMAN STAND AT EMERGENCY EXPO
Read Aldo:
Emergency Live Even More…Live: Download The New Free App Of Your Newspaper For IOS And Android
Papua, Flooding Emergency: 8 Dead And 7,000 Displaced In Indonesia
South Asia, Red Cross: Omicron Threatens To Overwhelm Health Systems
Tonga, Volcanic Eruption And Tsunami Cut The Country Off From The World: Red Cross Intervention
Source: