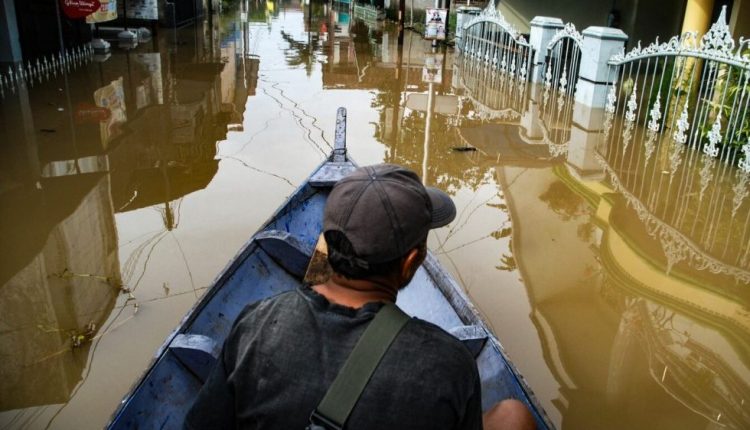 Papua, flooding emergency: 8 dead and 7,000 displaced in Indonesia
Heavy floods have recently hit Jayapura, capital of Papua Province (Indonesia), causing at least 8 deaths and 7,000 displaced persons
MANAGING MAJOR CIVIL PROTECTION EMERGENCIES: VISIT THE SERAMAN BOOTH AT EMERGENCY EXPO
Papua, rescuers at work due to heavy rains that started on 7 January
Torrential rains in the province of Papua, a major part of the island of New Guinea, have caused rivers to overflow, levees to collapse and thousands of people's homes to be flooded.
The heavy flooding affected the lowland areas of the capital Jayapura, where three different rivers flow, and the overflowing of these rivers is causing the emergency.
Deforestation causing flooding in Papua and Sumatra
A critical situation, caused by a week of heavy weather, has also been recorded on the island of Sumatra, where there are currently at least 32,000 displaced persons and three victims, all children.
The authorities of North Aceh, one of the most affected areas, have declared a state of emergency until 15 January.

At the moment, the priority is still to save lives and help those most in need, but there are those who have already begun to count the damage and fear serious repercussions on activities.
One of the main causes of the floods that have affected various areas of Indonesia is the progressive deforestation that has been taking place in recent years.
Read Also:
Indonesia, Deceased Billionaire Donates $134 Million To Fight Covid
Pakistan, Rescue Operations Underway Due To Deadly Blizzard
Indonesia: Terrifying 7.5 Quake Rised A Monstrous Tsunami. Over 300 People Died
Source: