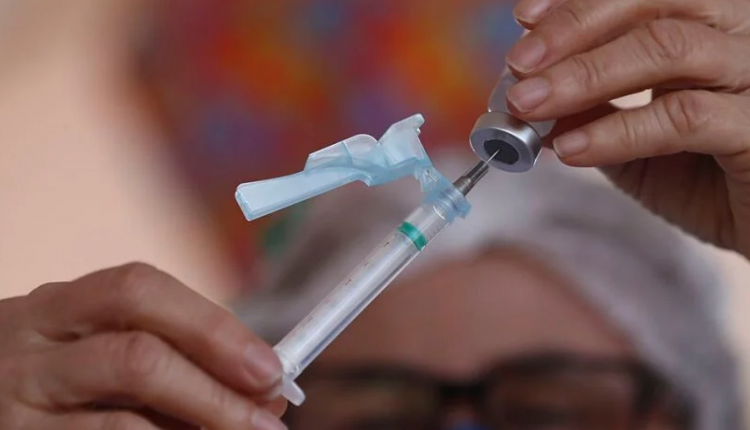 Covid, Ciciliano (Cts): 'In vaccinated people the virus does not replicate'
The Cts representative explains that 'if the general population were all vaccinated, this problem would not arise'
"The greater the viral circulation, the greater, of course, the possibility of infection.
Vaccinated people help to reduce viral circulation in a population: the more vaccinated people are, the less the virus circulates".
This was said by Fabio Ciciliano, a member of the Technical and Scientific Committee (TCS), on RaiRadio 1's 'Radio anch'io'
Ciciliano points out that 'in people who take the virus into their bodies, even if they are vaccinated, the virus does not replicate and this means that the presence of the virus in these people can have a contagious effect especially on those who are not vaccinated and immunised'.
He goes on to explain that 'if the general population were all vaccinated, this problem would not arise.
Over time the virus would disappear or its circulation would be substantially reduced".
VACCINE. CICILIANO (CTS): DO IT EVEN WITH SOLID ANTIBODIES
People who have had Covid, Ciciliano adds, and who now have solid antibodies "must still get vaccinated: the vaccine is absolutely not counterproductive, because "we must think in a logic of maximum protection and maximum precaution".
Ciciliano explains that 'the virus, and the disease that derives from it, is quite new.

Let's remember that the vaccination campaign in the world began at the beginning of this year and that for precautionary reasons it was decided to carry out a 'booster', an additional, subsequent dose, within 12 months of the person's recovery, precisely because, especially at the beginning, we did not have the data that are being analysed now with regard to the fact that antibody coverage lasted over time".
GREEN PASS. CICILIANO (CTS): LET'S THINK ABOUT EXTENDING IT FROM 9 TO 12 MONTHS
"On the basis of the international scientific production, we are monitoring and recording all the parts concerning the quantity of neutralising antibodies produced following immunisation, which can be natural, as in the case of the disease and subsequent recovery, or as in the case of contagion and positivity in subjects who then remain asymptomatic, or in the immunisation induced by the vaccination cycle with the production of antibodies," Ciciliano explains.
Ciciliano adds that 'this international scientific production highlights two things: the first is that the amount of circulating antibodies does not decrease much over the period of 9 to 12 months, and another very important fact is that immunological competence, i.e. the ability to protect oneself from the virus, remains preserved regardless of the amount of antibodies.
This is why we are now considering whether or not to extend the duration of the Green Pass from 9 to 12 months,' he concludes.
Read Also:
Caesarean Section, Then Emergency Intubation For Covid. And Now The Appeal: 'Get Vaccinated'
Covid Resilience Ranking, Norway The Best Pandemic Management Country In The World
Source: