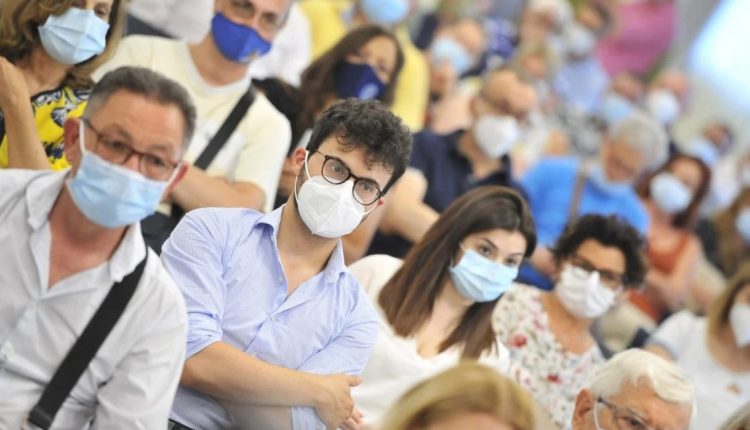 Covid, Europe shakes again: contagions rising in Germany, France and the UK
Covid, Europe is shaking again. Over the past seven days, more than 534,000 new cases of Covid have been recorded in the UK, an increase of 44%
Covid in Europe, worrying growth figures
In France, looking at young people alone, 52,669 students tested positive for the virus, 12,176 more than last week.
The cause is probably the abolition of the obligation to wear a mask in class from 14 March.
And in Germany? The Germans are not breathing better air and there is talk of a sixth wave: the Robert Koch Institut reports 297,845 new cases of Covid-19 confirmed in the laboratory (data from 17 March), 226 new deaths and +2,097 new hospitalisations.
Covid, if Europe is trembling, Italy is not standing still
Nino Cartabellotta, president of the Gimbe Foundation, warns that the 'bizarre' increase in cases by the end of March could reach 120-150 thousand a day.
In the meantime, the latest rapid survey on the prevalence and distribution of SARS CoV-2 variants, conducted by the Italian National Institute of Health (ISS), shows that in Italy the Omicron variant remains the predominant one, with an estimated prevalence of 99.86%.
Looking at the two sub-variants, 'the BA.2 lineage has a prevalence of 44.07% and BA.1 is still the most frequent with 55.78% prevalence'.

Read Also:
Emergency Live Even More…Live: Download The New Free App Of Your Newspaper For IOS And Android
Omicron Variant: What Is It And What Are The Symptoms Of The Infection?
What Heart And Stroke Patients Need To Know About COVID-19 In 2022
Russia, Doctors Detect Mucormycosis In Covid-19 Patients: What Causes The Fungal Infection?
Covid, A Tale Of Two Years Of Pandemic Through Words
Covid, Ema: 'Cutaneous Vasculitis Among Side Effects Of Johnson Vaccine'
Source: