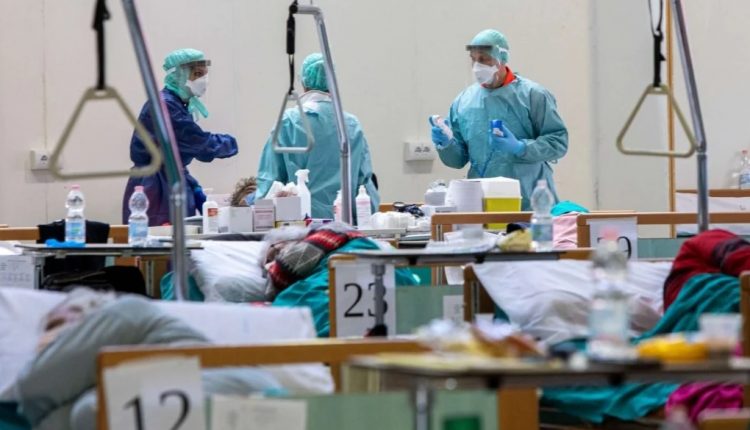 Covid, increasing admissions in seven Italian regions: Sicily and Sardinia at risk of yellow zone
Covid in Italy, rising admissions: Agenas monitoring shows that Sicily has 14% of ordinary admissions, just one point away from the threshold indicated as one of the parameters for the change of colour. And Sardinia has 11% of intensive care beds occupied, one point above the threshold set by the Government
The occupancy rate of beds by Covid patients in non-critical care wards in hospitals in Italy remains at 5% nationwide
This is what emerges from the daily monitoring carried out by the National Agency for Regional Health Services (Agenas) on 9 August.
In seven regions, however, there is an increase of 1%: Abruzzo (up to 4%), Campania (up to 7%), Emilia Romagna (up to 5%), Lazio (up to 7%), Molise (up to 2%), Apulia (up to 4%) and Sicily, which is up to 14%, just below the 15% threshold, indicated as one of the parameters for the change of colour of the regions.
In Veneto, the drop is 1%.
Agenas informs that it is above all in the regions of central and southern Italy that we still see a greater weight of Covid in the medical area
After Sicily, we find Calabria (at 11%), Basilicata, Campania, Lazio and Sardinia (at 7%).
This, in detail, is the occupation of beds in the wards of infectious diseases, internal medicine and pneumology by Covid patients, compared to the total of those available: Abruzzo (+1, comes to 4%), Basilicata (+1%, comes to 7%), Calabria (+1% comes to 11%), Campania (+1%, comes to 7%), Emilia Romagna (+1%, comes to 5%), Friuli Venezia Giulia (2%), Lazio (+1% comes to 7%), Liguria (3%), Lombardy (4%), Marche (5%), Molise (+1%, up to 2%), Bolzano (2%), Trento (3%), Piedmont (2%), Puglia (+1%, up to 3%), Sardinia (7%), Sicily (13%), Tuscany (5%), Umbria (4%), Valle d'Aosta (4%) and Veneto (-2, back to 2%).
As far as intensive care is concerned, the occupancy rate by Covid patients increased by 1% in 4 regions: Emilia Romagna (reaching 4%), Lazio (reaching 7%), Lombardy (reaching 3%) and Tuscany (reaching 5%).

After weeks of stability, the national value also increased by 1% to 4%. Sardinia remained stable at 11%, above the 10% threshold, one of the new parameters for colour change.
A minus sign, however, for the Autonomous Province of Trento, which returned to zero.
According to the latest data from the Ministry of Health, in 24 hours the new positive cases were 4,200 against the 5,735 of the previous day: a decrease due, as every Monday, to the low number of tests performed.
The ministry points out that the new cases were detected by 102,864 swabs, including molecular and rapid antigenic swabs, compared with 203,511 the previous day. The positivity rate therefore rose from 2.8% to 4%.
Read Also:
EU Signs Agreement With Novavax: 200 Million Doses Of Vaccine And 'More Guarantees Against Variants'
Israel: Half A Million People Have Already Received Third Dose Of Covid Vaccine
Source: