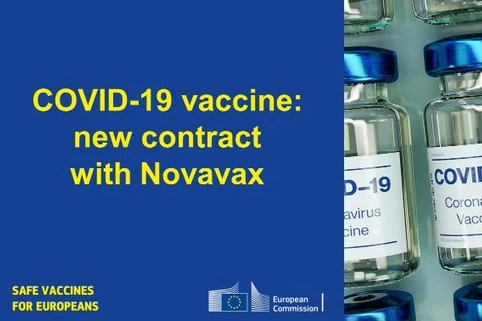 EU signs agreement with Novavax: 200 million doses of vaccine and 'more guarantees against variants'
EU agreement with Novavax, Von der Leyen: 'This new contract is a further safeguard for the protection of our population'
EU agreement with US firm Novavax
The European Commission has signed a contract with the US pharmaceutical company Novavax to purchase Covid-19 vaccines once it is reviewed and approved by the European Medicines Agency (Ema) as safe and effective.
As reported in a Commission note, member states will be able to purchase up to 100 million doses of the Novavax vaccine, with an option for 100 million additional doses during 2021, 2022 and 2023.
European Commission President Ursula von der Leyen stressed that "this new contract with a company that is already successfully testing its vaccine against these variants is a further safeguard for the protection of our population," the note reads.

Stella Kyriakides, Commissioner for Health and Food Safety, also explained that Novavax is "another protein-based vaccine, a platform that is showing promise in clinical trials".
Read Also:
Covid Emergency: Ema Gives First Go-Ahead For Use Of Moderna Vaccine In Young People Aged 12 And Over
Covid Vaccine Without Puncture, Messina The First City In Europe: The Device Uses The Nozzle
Source: