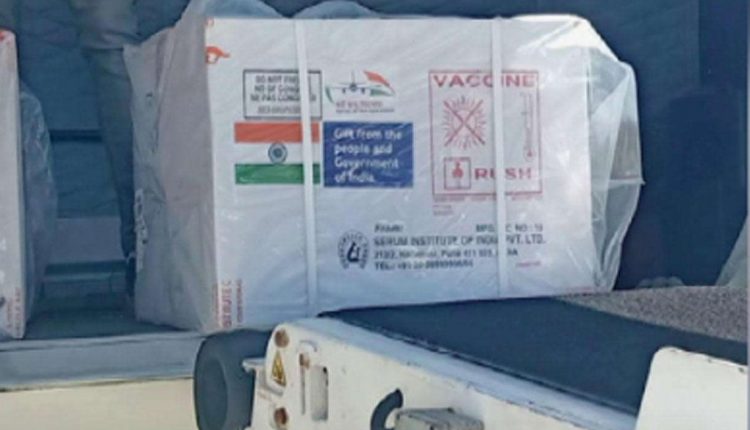 "Vaccine friendship': India offers Kenya free doses of Covid vaccine
India is once again the protagonist of a beautiful gesture of solidarity in the fight against the Covid pandemic: in recent weeks it has offered and donated free doses to many developing countries, the latest of which is Kenya.
The initiative was called vaccine Maitri ('Hindi for vaccine friendship') by Prime Minister Narendra Modi's government.
India has therefore donated a batch of 100,000 doses of AstraZeneca vaccine to Kenya
Speaking to The Nation on Sunday, Kenya's Vaccine Advisory Task Force chairperson Dr. Willis Akhwale said India's offer involves collaboration in technical exchange, virtual training, and sharing of notes and experiences.
"We will be sharing a lot with them in terms of discussing what they are going through and their investigations of the AstraZeneca vaccine, exchanging reports, and learning how they are monitoring the impact," Dr. Akhweale said.
"They have also offered to help with capacity building. We are going to pursue that. "
According to official reports, India has provided vaccines to at least 50 percent of the world's least developed countries and a third of small island developing states.

There is no doubt that there is also a diplomatic policy behind this, aimed at creating new relations, but the effect is the free supply to countries that would otherwise struggle to get enough doses to immunize their citizens.
Not that Italy, rather than many western countries, are in a good enough state on this issue, however.
Read Also:
Covid, Vaccinations Start In Nigeria, Rwanda, And Kenya In Africa
COVID-19 Vaccine, Fire In World's Largest Factory: 5 Dead In India
Source: