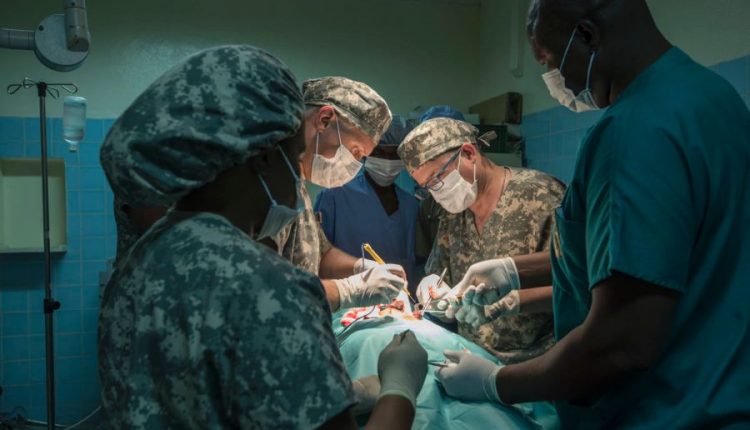 Emergency in rural Africa - The importance of surgeons
Surgeons cover an important role in emergency medicine but they lack in many rural areas of Africa.
African Country is famous for its wild and rural environments, which yearly attracts thousands of tourists. The wild beauty of Africa is famous all over the world. But there is another aspect to consider.
When an emergency occurs, there are fewer facilities in the nearby or EMS to support. In some cases, there are none of them, and the ones which are present lack of equipments and devices. So it becomes extremely difficult to provide good patients care in serious need.
The problem is also that the majority of the surgeons are based in the big cities and towns, and they generally must treat trauma patients due to road accidents. That's why their presence should be essential in rural areas of the country. Another issue to face in rural environments are paediatric emergencies and surgeons must be ready to treat little patients with congenital malformations.
In paediatric cases, burns and traumas are common, too. In areas which lack in safety conditions, the cases are much higher than in other parts of the country.
Surgeons in Africa: the association
In 1996, a Steering Committee of the Association of Surgeons of East Africa (ASEA), supported by visionary surgeons who would become the Foundation Fellows of COSECSA, recognised that the quality and quantity of surgical services available to people within the region was inadequate
Training of specialist surgeons in the region was restricted to the M.Med surgery programmes (or equivalent) in University Teaching Hospitals with only limited numbers and a variable training programme. Access to training in the UK was becoming restricted and the FRCS exam was being phased out.
Training programme for surgeons in Africa
A fundamental need was identified to formulate a common surgical training programme, which could be undertaken in designated training institutes in the region with a common exam and the award of an internationally recognised surgical qualification. The College of Surgeons of East & Central and Southern Africa (COSECSA) was formed to fulfil this need.
During the Africa Health Exhibition 2019, Professor Pankaj G. Jani, President of the College of Surgeons, East Central and Southern Africa (COSECSA) will hold a conference about training surgeons for emergencies in rural Africa, explaining how to provide care in rural parts of Africa, how to deal trauma patients, how to deal with essential surgical operations which are required in rural areas, such as hernias, and other diseases like this, that can be considered common in other parts of the world, but are deadly and must be treated correctly and in time.
Source:
Africa Health Exhibition