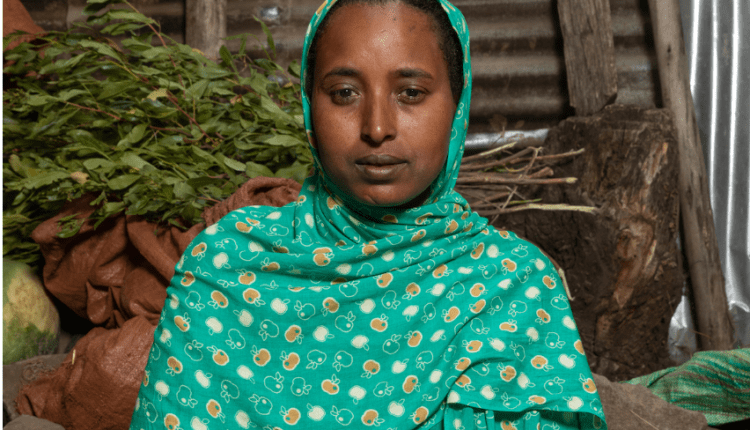 Not only COVID-19, in Ethiopia the fear of contagion has another name: trachoma.
Ethiopia is the most affected country in the world by the trachoma. Around 70 million people are at risk of infection. The magazine Africarivista reports the story of Abay, a young mother who lives in Segno, a village in the Amhara region, where she runs a small coffee bar at the back of the house with her husband.
Trachoma in Ethiopia: the story of Abay and her fight against this disease
The infection, caused by Clamydia trachomatis bacteria, is highly contagious and spreads quickly where there is a lack of clean water and poor hygiene. Abay has been fighting trachoma for years. At first her eyes were red and itchy, but now because of the trichiasis, the cornea has worsened. The eyelashes have turned inwards and started to scratch the retina.
She can't do housework, and, worsen, she has many difficulties in cooking. To relieve the pain she has to remove her lashes with tweezers, but the relief is only temporary. However, she is just one of the many women in Ethiopia who risk going blind forever if not operated on.
The activity of CBM Italia in Ethiopia to sure the trachoma
CBM Italia has been working in Ethiopia since 2014 to defeat trachoma, the first cause of infectious blindness, and is now launching a new awareness and fundraising campaign with the project S.A.F.E.
If not treated promptly with antibiotics, trachoma causes the eyelashes to turn towards the inside of the eye, damaging the cornea with every beat. At this advanced stage, called trichiasis, only a surgical operation can save from blindness, otherwise vision is lost forever.
Thanks to the support of the Italian Agency for Development Cooperation (AICS), CBM fights trachoma by applying the S.A.F.E. strategy promoted by the World Health Organization. It provides four combined actions: surgical operations (Surgery), distribution of antibiotics (Antibiotics), awareness of the correct hygiene standards (Facial Cleanliness) and construction of wells and latrines (Environment). It is important to work on all four components simultaneously to make the approach sustainable and effective.
CBM Italia: humanitarian organization committed to the prevention and treatment of avoidable blindness and disability and the inclusion of people with disabilities in Africa, Asia, Latin America and Italy.