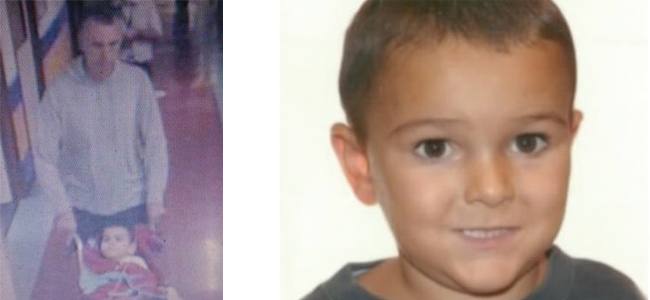 Find Ashya now! Police push for a web mobilization
British Police have launched a web mobilization with a social media campaing to find Ashya King, a sick 5-years-old boy, with a brain tumour, taken from the Southampton General Hospital by his parents, without any kind of consention from the medical authorities. It is believed they boarded a cross-Channel ferry from Portsmouth to Cherbourg at 16:00 BST and arrived at 20:00 in France. Brett King, 51, and Naghemeh King, 45 – the parents of Ashya – are suspected to remove their son from the Hospital on Thursday. Ashya's father was pictured taking him from the Southampton General Hospital.
Police have launched a social media campaing and are urging people to share it, particularly with friends or relatives in France and bordering countries. The family, from Southsea, Portsmouth, were travelling in a grey coloured Hyundai I800 Style CRDI, registration KP60 HWK.
"He is receiving constant medical care within the UK due to recent surgery and ongoing medical issues. Without this specialist 24 hour care, Ashya is at risk of additional health complications which place him at substantial risk" Official said.