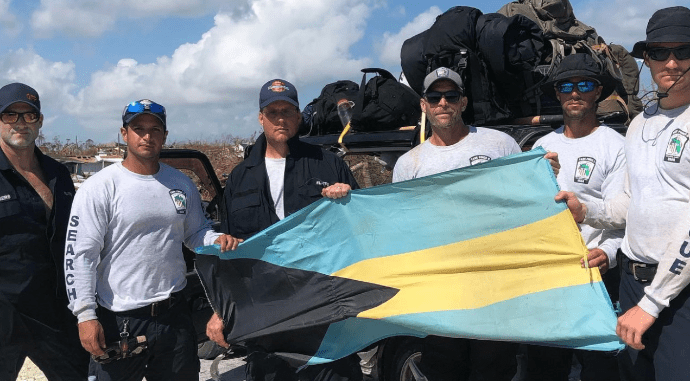 Firefighters return home after Hurricane Dorian rescue operations
Gainesville Firefighters are back from the Bahamas where they assisting communities hit by Hurricane Dorian. The team of first responders spent five days in Little Abaco aiding in search and rescue efforts.
Firefighters declared that Hurricane Dorian has been one of the worst they've ever seen. The six men were deployed to the Bahamas for three days but stayed for five days to assist the communities and to carry out search and rescue operations.
Amongst the rubble, debris, and devastation that Hurricane Dorian caused, this crew witnessed an extremely critical scenario. They were humbled by the experience and did what they could to make a bad situation a little better. They tried the best to find someone alive or, if not, to give closure to some of the families who were missing loved ones," Rogers said.
Even if they came home, they wish to spread the awareness that the Bahamas still need support. Much has to be done, yet. Many people are still missing, many animals are still without assistance.
They assure that there is a lot of cleanup and construction that will go on for many years and I just want to let everyone know that they still need a lot of help.