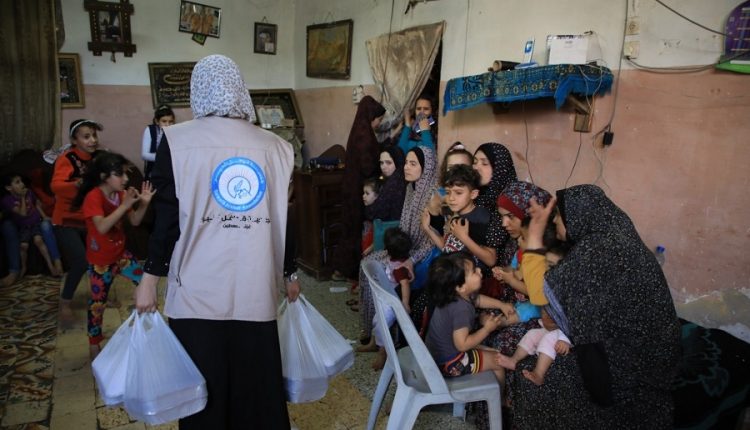 Gaza, UN agency director Unrwa: 'We give coordinates but Israel bombs us'
Gaza, UN Director Sami Mshasha reports "indiscriminate raids" and "serious dangers for the population". Unrwa is currently assisting 42,000 people
Gaza Strip, reports from UN agency headquarters:
"The situation in the Gaza Strip remains extremely difficult, we have had to turn 50 of our schools into temporary shelters for families who have lost their homes in the bombings or for those who are fleeing areas deemed unsafe.
We are currently assisting 42,000 people.
Even four of our schools and two refugee camps have been affected.
Our headquarters in Gaza City was seriously damaged in a raid, despite the fact that we regularly communicate satellite coordinates of our locations to the Israeli army.
We therefore continue to call on Israel to protect the population, as well as UN staff, buildings and programmes".
Gaza: Sami Mshasha, director of external relations of UNRWA, the UN Relief and Works Agency for Palestine Refugees in the Near East
Reached by telephone, Mshasha refers to "indiscriminate raids" and "serious dangers for the population – including UN agency staff – in the Gaza Strip", since a week ago when Tel Aviv responded to the rockets fired by Hamas with a military operation that to date has caused 192 deaths.
In the Gaza Strip, he recalls, "about 2 million people live there, 1.2 million of whom are refugees, equal to 60% of the total population".
UNRWA takes care of these people by providing basic services such as health and education, but now because of the raids "we have had to make our 50 schools available to the displaced people.
But providing food, water and care is not easy: moving around the city is dangerous, every moving car is considered a target.
The UN agency spokesman also confirms the attack on the Shati refugee camp on Saturday, in which a family of ten was killed: 'Of the eight minors killed, five were attending our schools,' continues Sami Mshasha.

Since the attacks began, we have lost 13 of our students.
In the West Bank, where UNRWA assists 800,000 Palestinian refugees as a result of the various wars that have taken place since 1948, the situation is no better: "There is high tension, many young Palestinians have been killed in the clashes.
We are concerned about the increase in the use of live bullets against protesters. We reiterate our call on Israel to protect civilians".
Mshasha concludes: "We would like a truce to be reached, but unfortunately it is not within UNRWA's mandate to negotiate one.
We are a humanitarian agency.
However, a truce would be welcome because the population is exhausted: for 15 years it has been suffering from the Israeli embargo.
This is a consequence of the 2006 war, which restricts or prohibits the entry of goods such as fuel for power generators, medicines and other essential goods.
"Even before the war, the economic situation was very bad," says the UNRWA spokesman, "Families are finding it very difficult to get by.
Read Also:
Israel/Gaza, International Committee Of The Red Cross (ICRC): Civilians Are Paying A Heavy Price In The Escalation In Israel And Gaza / VIDEO
Violence In Gaza, Refugee Camp Bombed. UN To Israel: 'War Crimes At Risk'.
Source: