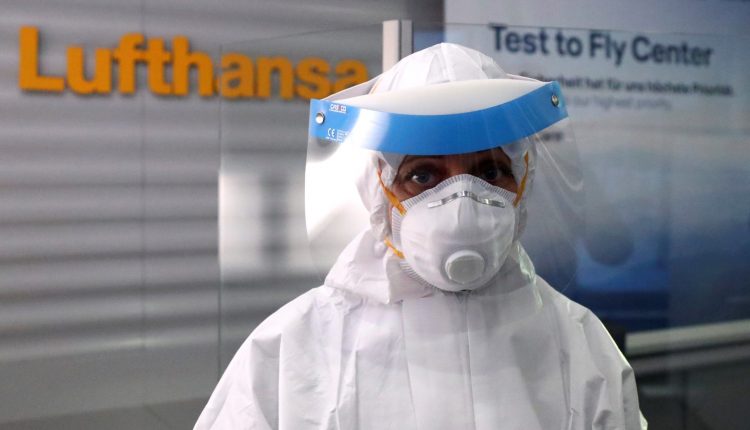 Germany, Covid anxiety: incidence never so high since start of pandemic
Germany, new Covid wave raises concern: weekly incidence rises to 201.1 new cases per 100,000 inhabitants
Germany, previous Covid case record set on 22 December 2020
Government says it is 'very concerned' and is considering new restrictions.
The Covid-19 numbers in Germany are reaching very worrying levels.
The weekly incidence of confirmed cases of Sars-CoV-2 infection per 100,000 inhabitants has reached 201.1, according to the Robert Koch Institute today.
This is the highest rate recorded by the organisation responsible for the control and prevention of infectious diseases in Germany since the pandemic began.

Covid, an increase in Germany in line with past days
While it had reached 154.5 on Thursday 4 November, it had reached 130.2 last week.
The previous 'negative record' was recorded about a year ago, on 22 December 2020, the highest point of the second wave of Covid-19, with 197.6 cases per 100,000 inhabitants in one week.
Government spokesman Steffen Seibert said that "Chancellor Angela Merkel has been very concerned for weeks about the development of Covid and has been asking everyone to do what is necessary".

She also pointed out that "patients in intensive care units are also on the rise and it is absolutely clear that there is a link.
The highest incidence and hospitalisation figures are in regions with the lowest proportions of vaccinated people.
Our World in Data' reported that the percentage of the population immunised against Covid-19 in Germany is 66.49%, a figure that rises to 69.04% if those who have received a single dose of the vaccine are included.
And while the German Medical Association does not rule out further restrictive measures to curb the rising number of infections, president Klaus Reinhardt opens the door to possible restrictive measures for the unvaccinated, along the lines of the government in Vienna.
As of today, bars, restaurants and other meeting places in Austria are closed to those who have not been immunised.
This is a strategy put in place to curb the new wave that is hitting Europe.
Read Also:
Covid, Germany Affected By Fourth Wave Considers Third Dose For All
Germany, Test Of Cooperation Between Helicopters And Drones In Rescue Operations
HEMS, Germany's First Biofuel Rescue Helicopter At ADAC Luftrettung
Source: