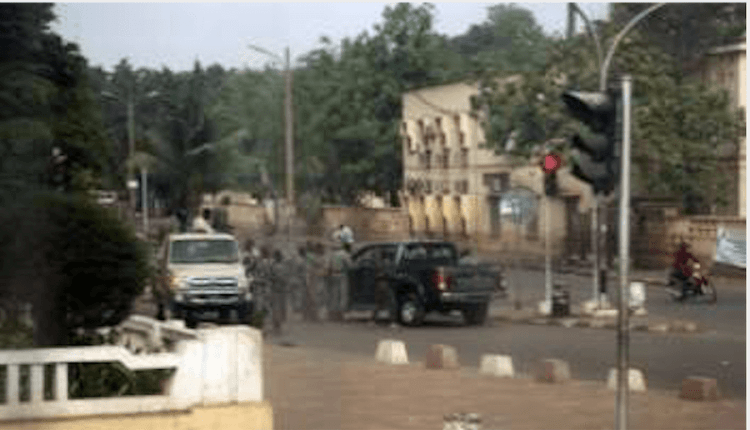 Gunshots at an Army Base in Bamako, Mali: fright of the embassies
Gunshots have been heard at the Army base of Kati, near Bamako (Mali). Now the embassies of Norway and France are asking their citizens in the region to stay home. The risk is of an emergency throughout the country soon.
It seems that there is a possible military mutiny amid an ongoing political crisis in the Sahel state. The fera is of a humanitarian emergency in Mali. The local media report the gunshots happened near the Presidential headquarter of Bamako. Mali is now facing a political impasse for months as Keita came under fierce pressure from the opposition June 5 Movement to resign.
Why the gunshots in Bamako? Is this an emergency that could worry Mali?
According to the Associated Press news agency, witnesses saw armoured tanks and military vehicles on the streets of Kati. A military spokesman confirmed that gunshots near Bamako were fired at the base in Kati, but said he did not have any further information.
At the moment, it is not clear who there is behind this. According to the local media agencies, President of Mali, Ibrahim Boubacar Keita had been taken to a safe location.
The situation in Kati is still very confusing, with reports of soldiers putting up barricades after the gunshots in Bamako and detaining officials.
There were also reports of protesters gathering at an independence monument in Bamako calling for Keita's departure and expressing support for the actions of the soldiers in Kati.
Gunshots in Bamako, Mali. What do embassies are afraid of? 
According to what embassies issued, a military mutiny happened amid the Armed Forces. Troops are on their way to Bamako, after the gunshots. As the Embassy of Norway, Norwegian citizens should exercise caution and preferably stay at home until the situation is clear. At the same time, the French Embassy declared that, due to the serious unrest this morning in the city of Bamako, it is immediately recommended to remain at home. They fear an escalation of emergency throughout Mali in the next days.