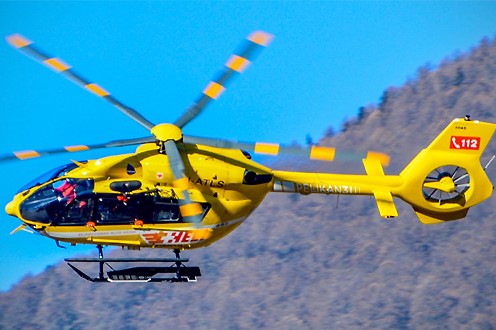 HEMS, the five-blade Airbus BK117-D3 Pelikan 3 made its debut in South Tyrol
The five-blade Airbus BK117-D3 named Pelikan 3 was put into operation at the Lasa helicopter base
South Tyrol is a particularly difficult area for reasons that are easy to understand: the rugged mountains and weather make HEMS operations very challenging
THE BEST EQUIPMENT FOR HEMS OPERATIONS? VISIT THE NORTHWALL BOOTH AT EMERGENCY EXPO
South Tyrol's 118 rescue service has one more tool at its disposal: a brand new five-blade Airbus BK117-D3 helicopter
The BK117-D3 offers improvements in terms of manoeuvrability, safety and performance compared to its predecessor – improvements that are vital when operating in the mountainous Vinschgau Valley, where rescue missions can take place at up to 4,000 metres above sea level.
The helicopter allows an additional 150 kg of transport load compared to its predecessor, giving crews the ability to respond to a wider range of emergencies, including bariatric patients, as well as providing greater comfort for patients on board and the crew.
In terms of size, the new helicopter's five rotor blades are slightly shorter than those of the previous four-bladed model.
This technical upgrade ensures a more comfortable flight with less vibration, which is an advantage when, for example, transporting trauma patients.

Read Also:
Emergency Live Even More…Live: Download The New Free App Of Your Newspaper For IOS And Android
The New Airbus H145 Climb The Aconcagua Mountain, 6,962m A.L.S.
Airbus Helicopters Sets A New Milestone Of Quality And Experience For The Italian HEMS Market
HEMS / French Sécurité Civile To Expand Fleet With Two Airbus H145s
HEMS In Russia, National Air Ambulance Service Adopts Ansat
Source: