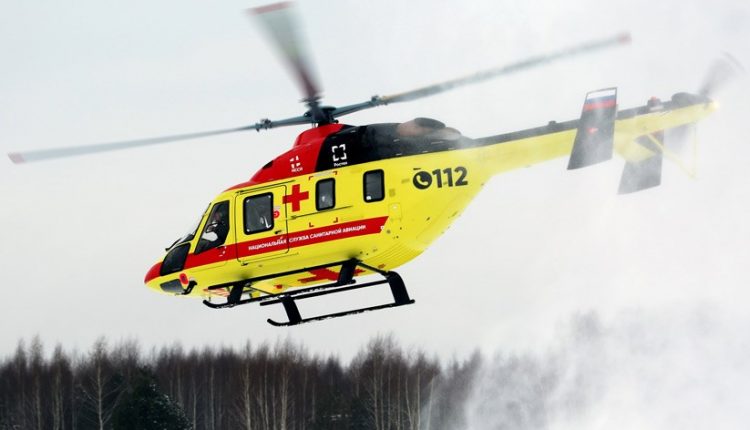 HEMS in Russia, National Air Ambulance Service adopts Ansat
The Ansat is a light twin-engine multipurpose helicopter, serial production of which has been launched at the Kazan Helicopter Plant. Its ability to operate in extreme conditions makes it a good fit for ambulance work
Russia's National Air Ambulance Service has taken delivery of four Ansat helicopters
This is the first batch under a current contract for 37 aircraft of this model.
The Ansats, which are produced at the Kazan Helicopter Plant, are equipped with a glass cockpit, and the installation of their medical interiors has been completed.
THE BEST EQUIPMENT FOR HEMS OPERATIONS? VISIT THE NORTHWALL BOOTH AT EMERGENCY EXPO
The Ansat are designed to carry one patient accompanied by two medical workers
"The first four Ansat helicopters left for Tambov, Tula, Ryazan and Beslan, where they will be used by the National Air Ambulance Service.
Until the end of next year, Rostec State Corporation will transfer 33 more similar rotorcraft to the operator.
In total, according to the agreement, 66 Ansat and Mi-8MTV-1 helicopters will be transferred to the Russian regions for medical evacuation," says Oleg Yevtushenko, executive director of the Rostec State Corporation.
Earlier, within the framework of the same contract and during the MAKS 2021 International Aviation and Space Salon, the first Mi-8MTV-1 helicopter was delivered to the customer ahead of schedule. Immediately after the end of the air show, the rotorcraft began medical assignments.
Three more Mi-8MTV-1s were delivered in September and November 2021.
The Ansat is a light twin-engine multipurpose helicopter, serial production of which has been launched at the Kazan Helicopter Plant

The design of the vehicle allows operators to quickly transform it into both a cargo and a passenger version with the ability to transport up to seven people.
In May 2015, an addendum to its type certificate was received for the modification of the helicopter with a medical interior.
The Ansat's capabilities allow it to be operated in the temperature range from -45 to +50 degrees Celsius, as well as in high-altitude conditions
In turn, the Mi-8MTV-1 multipurpose helicopters, due to their unique flight technical and operational characteristics, can be used in almost any climatic conditions.
The design and equipment of the Mi-8MTV-1 helicopter allow it to be operated autonomously on unequipped sites.
Each aircraft is equipped with an external cable suspension, on which it is possible to transport cargo with a maximum weight of up to four tons, depending on the flight range, the height of the landing sites above sea level, air temperature and a number of other factors.
Read Also:
Russia, 6,000 People Involved In The Largest Rescue And Emergency Exercise Carried Out In The Arctic
Russia, Obluchye Rescuers Organise Strike Against Mandatory Covid Vaccination
HEMS: Laser Attack On Wiltshire Air Ambulance
Source: