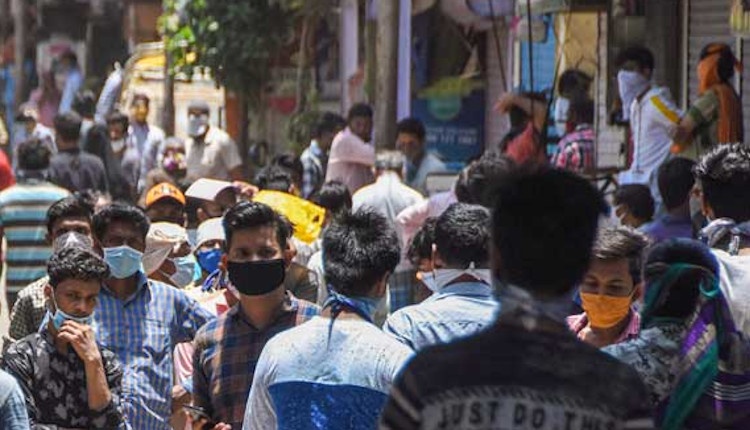 India amid coronavirus: more deaths than in China, and the fight against a new locust invasion
Coronavirus in India is causing even more deaths than the ones declared in China. The John Hopkins University research center reports clear data. Now, India has also to face the worst locust invasion after 30 years.
Coronavirus is killing more than in China, plus one of the harshest locust invasion is forcing India on its knees.
Coronavirus cases throughout India, much-affected states

The bulletin is clear. Death toll in India at the moment corresponds to 4,713 victims. It is more than confirmed deads in China, who are 4,638. The John Hopkins University map reports a continuously rising number of cases throughout the country. Almost 165,829 confirmed cases. Indian authorities confirm that in the last 24 hours the record of coronavirus infections has been registered: 7,467 more than yesterday.
According to Indian authorities, the most affected states are that of Maharashtra, Tamil Nadu and the capital New Delhi. As we already know, in March, the Indian Government imposed the lockdown for the 1.3 million inhabitants of India. However, restrictions have been eased in recent weeks in the name of economic recovery.
Not only coronavirus: India is fighting also locust invasion
Hot temperatures are causing deaths for scarce hygiene conditions and other diseases in India, now it is forecast the arrival of a huge locust invasion. It has been defined by the Locust Warning Organization of India, the biggest locust invasion of the last 30 years. High temperatures are impeding many tries of Indian populations to defeat locusts' swarm which are devastating cultivations.
This invasion is risking to cause famine. Plus, the increasing threat of coronavirus is not helping the organization of cultivations and farming protection from the locust invasion. Now, India has to work very hard to face both of these issues.
READ MORE

REFERENCES