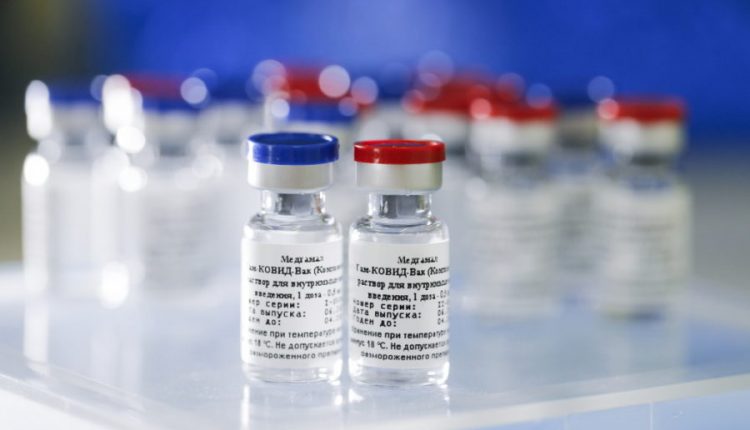 Italy, agreement signed to produce Russian Sputnik V vaccine: from July an additional weapon against Covid-19
Sputnik V Covid-19 vaccine produced directly in Italy: the Italian company Adienne Srl has signed the first European contract for the local production of the drug, which will provide 10 million doses by the end of the year
"In the last months of 2020, the Italian associated company Adienne Srl, part of the multinational Adienne Pharma&Biotech founded and chaired by Antonio Francesco Di Naro, with the support of the Italian-Russian Chamber of Commerce, promoted a strategic agreement for the local production of the Russian anti-Covid Sputnik V vaccine."
This is what we read on the website of the Italian-Russian Chamber of Commerce.
Russian vaccine Sputnik V produced in Italy, the official press release:
"In the past few hours," reads the website, "CEO Kirill Dmitriev of the Russian Direct Investment Fund (RDIF) confirmed that he has reached an agreement with Adienne Pharma&Biotech for the production of Sputnik V in Italy, signing the first European contract for the local production of the vaccine.
The partnership will allow production to begin "as early as July 2021", while the innovative production process "will help create new jobs and allow Italy to control the entire production process of the preparation.
This will allow the production of 10 million doses by the end of the year".
Vincenzo Trani, president of the Italian-Russian Chamber of Commerce, commented: "Italian companies are strategic, they have unique skills and competences in the European panorama and are able to face the market with flexibility and speed.

The agreement between Russia and our associated company is the first agreement with a European partner.
It is a historic agreement that shows the state of health of relations between our two countries and underlines how Italian companies know how to see beyond political polemics".
In recent weeks, the Sputnik V vaccine has begun the process of being reviewed by European authorities, which will allow it to be administered to citizens.
Real Also:
Vaccine COVID-19, Russia Presents New Evidence Of The Effectiveness Of Sputnik V
Vaccine, Ema Starts Evaluation Of Russian Vaccine Sputnik V
Source:
 Итало-Российская Торговая Палата