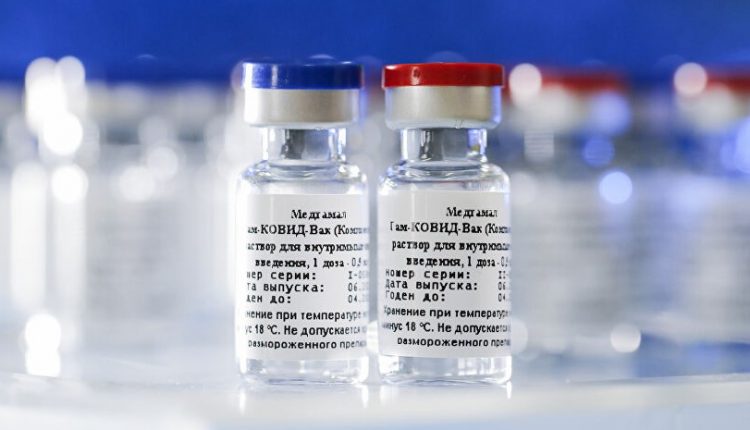 Vaccine COVID-19, Russia presents new evidence of the effectiveness of Sputnik V
The Russian COVID-19 vaccine, SputnikV, was the first vaccine to make a name for itself worldwide. These days many countries are raising doubts about the reliability of coronavirus vaccines, developed too quickly for normal scientific protocols.
COVID-19 vaccine, the new data on Sputnik V
Russia has perhaps for this reason decided to give more evidence to prove the effectiveness of Sputnik V: the developers have, in a recent press conference, provided the data of a second intermediate analysis of more than 18 thousand cases, from which emerges effectiveness of 91.4%.
To present the data Kirill Dmitriev, CEO of the Russian Direct Investment Fund that is financing the development of the candidate.
The Sputnik V vaccine, made by the Gamaleya Center for Epidemiology and Microbiology in Moscow, uses adenovirus (Ad) "vectors" to deliver a gene that codes for the surface protein, spike, of SARS-CoV-2, the virus that causes COVID-19.
The two-dose scheme begins with an Ad26-spike vaccine and is followed by a booster shot 21 days later that contains Ad5 spike.
Gamaleya chose two different adenoviruses because of concerns that immune responses to the same vector could lower the impact of the booster shot.
The reactions of the scientific community to Sputnik V vaccine
The Russian results presented today are an interim analysis from 18,794 participants 7 days after they received their booster dose. (Only one out of every four received the placebo.) "Whilst the [COVID-19] case numbers remain small, this is highly effective," Azra Ghani, an infectious disease epidemiologist at Imperial College London, told the Science Media Centre.
The ongoing trial will conduct its next interim analysis after 78 confirmed COVID-19 cases.
Overall, trial organizers expect to enroll 40,000 participants.
Dmitriev said researchers plan to publish the results of the trial in an international peer-reviewed journal.
Denis Logunov, deputy director of Gamaleya Center, noted that although side effects such as pain at the injection site, headache, and fever were observed, no serious adverse events emerged.
"There is nothing unexpected," he said at the press conference.
Dmitriev concluded that partners in India, South Korea, China, and Brazil are producing the vaccine, which may cost less than $10 per dose.
Current agreements would allow the production of 1 billion doses in 2021, with the first doses delivered internationally in January.
Read The Also:
COVID-19 Vaccine, Sinopharm: Almost A Million Inoculated In China
China, Shock Announcement: Qingdao, 11 Million Residents Vaccinated Against COVID-19 And Zero Confirmed Cases
The Vaccine Against COVID-19, Here Is The Official WHO List: These Are The 47 Candidates Considered Most Effective / PDF Of The Full Document
Source: