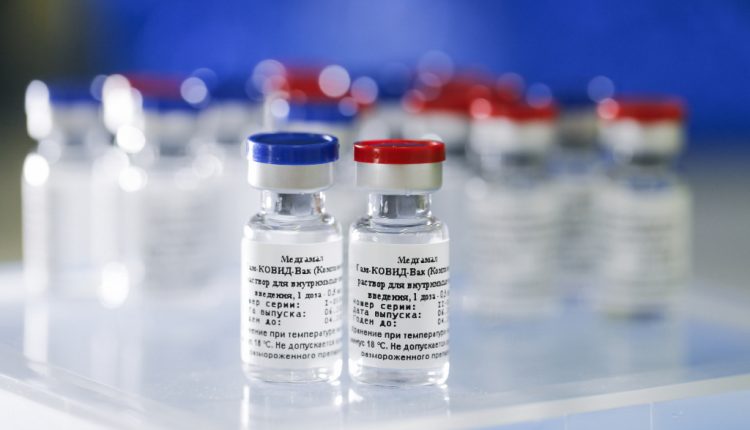 Vaccine, Ema starts evaluation of Russian vaccine Sputnik V
Ema will assess whether Sputnik V meets the usual EU standards for efficacy, safety and quality
Ema announces evaluation of Russian vaccine Sputnik V
The European Medicines Agency has started the evaluation of the Russian vaccine Sputnik.
This was announced by the EMEA. The Committee for Human Medicinal Products (CHMP) of the EMEA has initiated an ongoing review of Sputnik (Gam-Covid-Vac), the Covid-19 vaccine developed by the Gamaleya National Centre for Epidemiology and Microbiology in Russia.
"The EMEA will evaluate the data as soon as they are available to decide whether the benefits outweigh the risks," the note says.
The progressive review will continue until sufficient evidence is available for a formal marketing authorisation application.
The EMEA will assess whether Sputnik V meets the usual EU standards for efficacy, safety and quality.
Although the EMEA cannot predict the overall timeline, it is expected to take "less time than usual to assess an application due to the work done during the staged review".

The EMEA will finally announce when the marketing authorisation application for the vaccine will be submitted.
EU: SPUTNIK V AUTHORISATION DOES NOT DETERMINE PURCHASE
"If a pharmaceutical company applies to the European Medicines Agency for authorisation of a vaccine, it is not certain that the European Commission will decide to include that vaccine in its portfolio," said European Commission spokesman Eric Mamer at a press conference today.
Furthermore, it emerged at the conference that there has been no contact yet with the Russian pharmaceutical company regarding a possible negotiation of a pre-purchase agreement.
Read Also:
From 'Hera Incubator' To 'Health Emergency Agency': EU Plan Against Covid-19 Variants
Vaccine COVID-19, Russia Presents New Evidence Of The Effectiveness Of Sputnik V
Source: