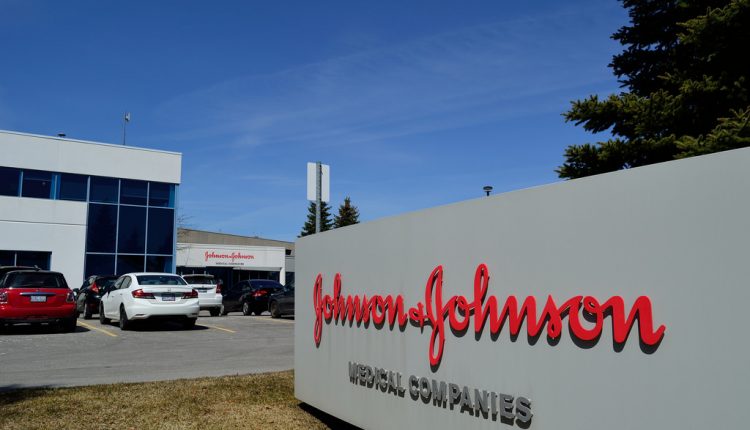 Johnson & Johnson asks Ema for authorisation to recall its vaccine
Johnson & Johnson: "Clinical studies show 75% efficacy against severe forms of Covid after one dose, and 100% efficacy after booster"
"Johnson & Johnson is determined in its commitment to protect as many people as possible globally against the continued spread of Covid-19. Our Covid-19 vaccine continues to play a critical role in the global fight to end the pandemic, and we are confident in the benefit it is providing to millions of people around the world.
Johnson & Johnson is aware that data is being circulated that may cause confusion. We want to make sure that the most reliable and complete data set on the efficacy of our vaccine is understood.
Booster: this is stated in a note released by the pharmaceutical company, regarding the recall with its vaccine
"Increasingly robust evidence," Johnson & Johnson explains, "supports a vaccination programme with a licensed vaccine that provides benefits to people based on the risks associated with Covid-19.
The data show that Johnson & Johnson's Covid-19 vaccine provides protection when administered as a single dose for an effective response in times of pandemic emergency. When a booster dose of Johnson & Johnson's Covid-19 vaccine is administered, the strength of protection increases further, especially against symptomatic positives."
"Clinical studies have demonstrated 75% efficacy against severe/critical forms of Covid-19 with a single dose, and 100% efficacy after a second dose," the company reiterates.
In our large Phase 3 Ensemble clinical trial, a single dose of Johnson & Johnson's Covid-19 vaccine provided up to 75% overall efficacy against severe/critical forms of Covid-19 at least 28 days after vaccination.
In addition, our Phase 3 Ensemble 2 study found that a second dose administered 56 days after the first dose provided 100% protection against severe/critical forms of Covid-19 at least 14 days after the last vaccination."
"Controlled, randomised, blinded trials," adds J&J, "are the gold standard for assessing the safety and efficacy of new interventions.
However, efficacy studies in clinical practice are of paramount importance to understand the efficacy of Covid-19 vaccines over time and against variants.
Evidence in clinical practice has shown 81% efficacy against Covid-related hospitalisations.
Data from the Real World Evidence (Rwe) study previously announced by the Company showed vaccine efficacy estimates similar to those observed in our randomised clinical trials.
Our Rwe study found that our single dose vaccine provided an 81% efficacy against Covid-19 related hospitalisations.
Furthermore, efficacy estimates remained stable and there was no evidence of reduced efficacy over time either before the Delta variant emerged or after it became the dominant strain in the US from March to August (sequencing data were not available for analysis).
These results are also consistent with studies of efficacy against Covid-19 infections conducted by other agencies."
"Several Rwe studies have been published that report a range of efficacy estimates for the single dose of Johnson & Johnson's Covid-19 vaccine.

Clinical practice includes studies published by the CoC (60%-84%, US), the Janssen-Aetion study (81%, US), the Sisonke (67%-71%, South Africa), the Dutch Ministry of Health general population study (91%, Netherlands) and the New York State general population study (85.5-82.8%, US) on vaccine efficacy against hospitalisation.
All methodologies are different and do not always show a complete picture of efficacy.
To date, there have been no clinical trials comparing clinical efficacy among licensed Covid-19 vaccines".
The company 'continues to evaluate all clinical practice data as they become available.
It is important to consider the methodologies used on the data in clinical practice studies, especially in creating a control group that is comparable to the active group.
Critical factors in creating a proper control group include ensuring comparable dates for virus circulation, matching risk factors between individuals, such as comorbidities and location, and accurately measuring vaccination status.
It is important that clinical practice data studies also transparently provide full details of the statistical methodology applied.
Janssen and the research partners are committed to providing full transparency of the studies and are willing to collaborate with other independent researchers in sharing access to the data and platform on which the research was conducted."
Clinical trials highlight effectiveness of vaccine booster
Following the "positive" results of the Ensemble 2 study, confirming the efficacy of the single dose vaccine plus a booster dose, Johnson & Johnson intends to submit an application to the European Medicines Agency (Ema) for a complete package including the single dose plus a booster dose of its Covid-19 vaccine.
The company also expects to share new data confirming the durability and sustained efficacy of Johnson & Johnson's Covid-19 vaccine over time and its ability to boost Covid-19 mRNA vaccines in the coming weeks," the note concludes.
Read Also:
COVID-19 Vaccine, Johnson & Johnson Seeks Authorisation From Ema For Single Dose
Vaccine, Johnson & Johnson: 'Neutralising Antibody Responses Stable 8 Months After Immunisation'
Pfizer Licenses Its Anti-Covid Pill To Developing Countries
Source: