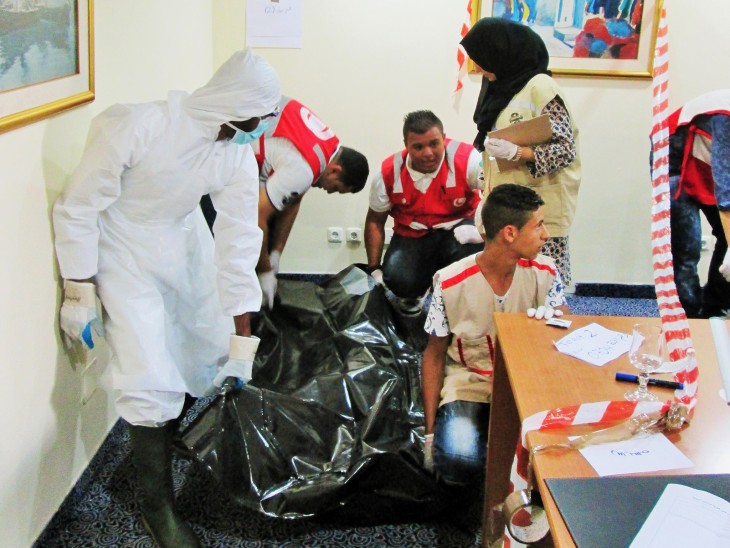 Violence is destroying health care system in Libya
Violence in Libya continues to have a devastating impact on health care in the country, with hospitals and other medical facilities bombed, shelled and looted; medical personnel targeted, attacked and even taken hostage or arbitrarily detained; and patients at times denied prompt life-saving care or attacked while getting treatment, according to a paper published today by the UN Human Rights Office and the UN Support Mission in Libya (UNSMIL).
Violence in the Libyan health care system: "These attacks are a major violation of international law and a tragic disregard of our common humanity. All too often, there is no respect for the sick and no sanctity for those who provide care. This must end," said Ghassan Salamé, the Special Representative of the Secretary-General for Libya and Head of UNSMIL.
Between 1 May 2017 and 1 May 2018, the UN has recorded 36 attacks on medical facilities, personnel or patients, although the actual number is likely to be significantly higher.
Attacks on hospitals: some incidents
Among the incidents cited, the Sabha Medical Centre in southern Libya was shelled or hit by stray bullets 15 times between February and May. In November 2017, the Jalaa Hospital in Benghazi saw people shooting in the corridors with AK-47s. On 18 February, a woman in labour and her unborn child died when armed men delayed their passage at a checkpoint as they were trying to leave Derna.
Armed groups, including those formally integrated into Ministries, have assaulted, threatened and even unlawfully deprived healthcare workers of liberty. Doctors and other hospital staff face insults, intimidation and beatings by fighters seeking preferential treatment for injured members of their armed groups and their relatives. In one case, a fighter reportedly held a gun to a doctor's head, forcing the doctor to resuscitate his mother.
The international humanitarian law: a shameful behaviour
Under international humanitarian law, which applies to situations of armed conflict, hospitals and other medical facilities, medical personnel and medical transport must be respected and protected at all times, while attacks targeting them are prohibited.
"Threatening doctors at gunpoint, attacking medical facilities, preventing sick and wounded people from receiving timely treatment – this is utterly shameful behaviour, affecting some of the most vulnerable people in Libya, and the healthcare workers who have the power to help them," UN High Commissioner for Human Rights Zeid Ra'ad Al Hussein said. "Intentionally directing attacks against medical facilities and personnel, willful killing or harming of sick or wounded people may constitute war crimes."