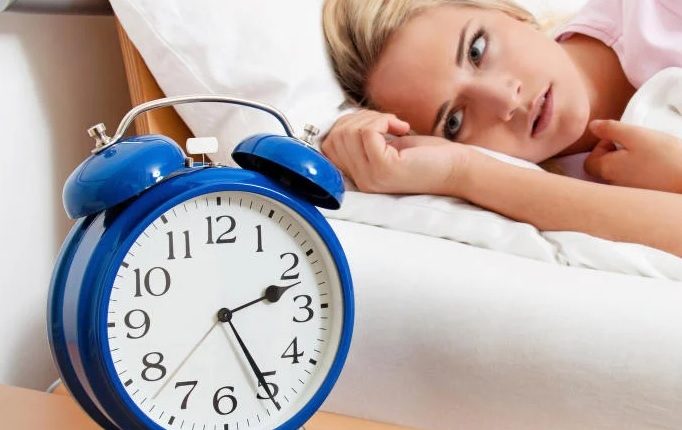 Long Covid and insomnia: 'sleep disturbances and fatigue after infection'
Long Covid: the coronavirus, among the many repercussions it has on the psychophysical health of Italians, does not let them sleep soundly
The number of episodes of insomnia and sleep disturbances has increased dramatically, partly due to the uncertainty of getting out of a pandemic that has been going on for two years now, with the ups and downs of contagions and new restrictions.
But is turning to sleeping pills the only option? And is it true that among the effects of the 'long covid' syndrome, difficulty in getting to sleep is so common?
In order to find the right solution, it is best not to rely on 'Dr Google' but rather to go to a specialist or talk to your general practitioner.
To shed light on all these points, we asked Professor Paolo Calabresi, Director of the Neurology Department at the Policlinico Gemelli in Rome.
– Long Covid: based on your experience, what have you observed during this long period? To improve the quality of life of these people, is medication the only solution?
"In order to respond to sleep disorders, drugs, whether hypnoinducers or antidepressants, are obviously not the only solution, and they should only be used in cases that do not respond to non-pharmacological therapies.
It is necessary for the specialist to provide the patient with strategies, including psychological support, that will allow these individuals to leave the home, work or smart working environment.
How can this be achieved? First of all, by making the most of physical activity in the open air, in the park for example, an opportunity and a guarantee in times of Covid, also from a health point of view.
The advice I offer my patients with insomnia is to engage in movement to trigger a physiological response to the problem of insomnia.
Even brisk walking is enough to restore the neurotransmitters that are altered in the brain and which may be the cause of the condition, by stimulating endogenous brain trophic factors.
Conversely, we only resort to drugs when all these approaches fail to produce beneficial results.
Of course, for the most fragile and vulnerable individuals, there may be a need for psychological support and, when necessary, the prescription of hypno-inducing and non-hypno-inducing drugs, depending on the patient's profile.
It should be understood that insomnia is very often the tip of the iceberg of depression, which needs to be addressed, and is the hidden enemy that can cause sleep disruption.
Therefore, the role of the doctor, in particular the neurologist and psychiatrist, is to understand the patient's problems and offer appropriate responses for that person by going to the root of the problem.
Problems which already afflicted many people in the pre-pandemic era and which have now exploded into a pandemic because social restriction, the difficulty of getting out of the home or the work environment is increasing.
An integrated approach must be considered, not just a response plan'.
– Even after recovery from the virus, especially among patients who had been highly symptomatic, side effects continue to occur in the post-recovery period, the so-called 'long covid'. How do you intervene in such cases?
"Patients with the so-called 'post-covid syndrome' are an interesting challenge for the general practitioner and the neurologist.
The scientific community has tried to characterise the biological and organ problems due to sars-CoV2 infection.
In the case of subjects who have undergone a long covid, a major inflammatory syndrome certainly results in muscular difficulties and asthenia.
Long covid also includes insomnia among the various clinical signs.
The doctor must also assess the possibility that long covid may represent a post-traumatic stress syndrome in the patient.
Many people have experienced, in addition to serious illness, family and social isolation that has affected the psychological sphere.
Similarly, other people who have been mildly infected have also experienced psychological repercussions due to isolation and fear.
Many people complain of a persistent worry that the infection may worsen and become more severe, or they live in fear of infecting loved ones.

This picture is more pronounced for the more frail, those with internal problems (high blood pressure and diabetes) and neurological problems.
In a survey we carried out on patients with chronic neurological disorders who had indirectly experienced the infection of family members, a deep unease emerged among these patients.
In fact, many patients did not go to hospital or undergo check-ups out of fear.
It is easy to understand how important it is to treat post-traumatic stress syndrome also by taking supplements and medications that can control anxiety and depression.
When I see a patient who shows this clinical picture I try to make a global assessment also considering the psychological problems and trying to establish a dialogue aimed at understanding and mitigating fears.
Where appropriate, however, appropriate drug therapy and psychological support are indicated.
– Can food help us? If so, which foods should be preferred?
"Nutrition is important and goes hand in hand with physical activity.
It must be balanced and have three meals.
Breakfast is a time of day that needs to be taken care of, but it is often solved with a coffee.
A good start allows us to face the working day in the best possible way and to carry out good physical activity, which, as we have said many times, should never be missing from our routine.
This is why the dietary pattern proposed by the Mediterranean diet should be favoured.
Vegetable proteins are a valid resource.
I recommend distributing the caloric intake appropriately throughout the day.
Many people, for work reasons, opt for something quick for lunch and the calorie load is shifted to dinner.
This attitude is not correct.
The secret to feeling good is also to carve out a space for activities that bring joy, well-being and offer that positive energy that helps to deal with anxiety and depression.
Green light therefore to sport, music and art.
These kinds of activities are a good adjuvant even when drug therapy is necessary.
Read Also:
Emergency Live Even More…Live: Download The New Free App Of Your Newspaper For IOS And Android
Long Covid: What It Is And How To Treat It
Long Covid, Washington University Study Highlights Consequences For Covid-19 Survivors
A Bus For High-Biocontainment, A Special Vehicle Unique In The World: It Belongs To The Red Cross
Source: