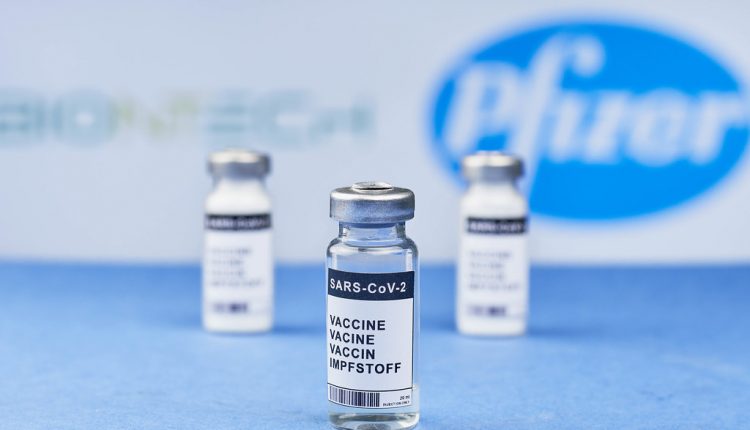 Pfizer's Covid vaccine is the safest: one suspected adverse event per 1,000 doses
Pfizer's vaccine is the safest: the data refer to doses in Europe and were released by the EMEA. In second place is Moderna
How safe is a Covid vaccine?
Out of more than 735 million doses administered to citizens in the European Union (EU) and the European Economic Area (EEA) at the beginning of January, BioNTech Pfizer's Comirnaty was the safest Covid-19 vaccine, with almost one adverse event reported per 1,000 doses administered (0.10%).
In the list of safest vaccines, Moderna's Spikevax is in second place, with just over one report of suspected side effects for every 1,000 doses administered (0.12%); Johnson&Johnson's Janssen is in third place, with almost one report for every 500 doses administered (0.19%); and, finally, AstraZeneca's Vaxzevira is in fourth place, with one report for every 300 doses administered (0.34%).
Ema committee podium for safest vaccine
These are the results of monthly safety updates provided by the Pharmacovigilance Risk Assessment Committee and made public today by the Ema.
The EU medicines regulator ensures that "the vast majority of known side effects of Covid-19 vaccines are mild and short-lived. Serious safety problems are extremely rare'.
These "suspected side effects have been reported by individuals and healthcare professionals after using a Covid-19 vaccine in the EU and EEA".
By adverse events the EMEA means those "medical events observed after vaccination, not necessarily related to or caused by the vaccine.

The problem could still have occurred, for example, due to an unrelated health problem.
The nature of spontaneous reporting," the European authority goes on to say, "also means that some people may not have reported their side effects, particularly if they were mild".
In detail, as of 2 January, the Pfizer vaccine has seen 522,530 reports of suspected side effects out of 545,000,000 doses administered to people in the EU/See (see www.adrreports.eu); the AstraZeneca vaccine out of 69,000,000 doses has received 231. 363 reports of suspected side effects; Moderna on 103,000,000 doses administered counted 124,410 reports of suspected side effects; and, finally, Janssen on 18,700,000 doses administered received 35,027 reports.
Read Also:
Emergency Live Even More…Live: Download The New Free App Of Your Newspaper For IOS And Android
Omicron Variant: What Is It And What Are The Symptoms Of The Infection?
Omicron Variant: What You Need To Know, New Scientific Studies
Long Covid And Insomnia: 'Sleep Disturbances And Fatigue After Infection'
Source: