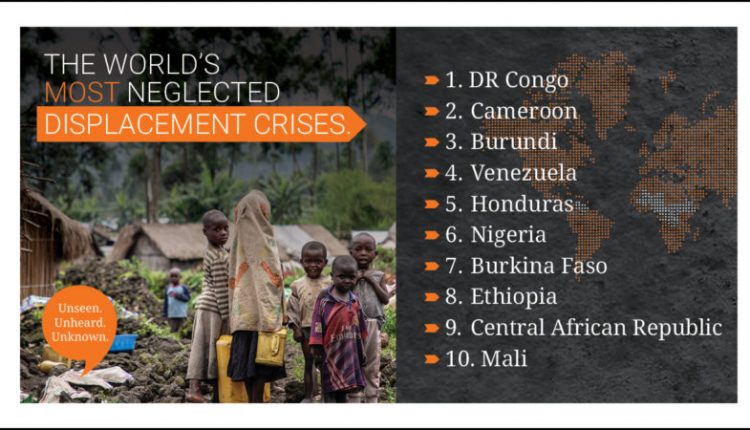 Refugee Council: "World's most ignored humanitarian crisis in Congo"
Refugee Council report on the situation in DR Congo: With some 6,000 people forced to leave their homes every day, the humanitarian crisis of displaced people in the Democratic Republic of Congo
Particularly in its eastern regions, is the most critical and at the same time the most 'ignored' in the world.
This is what emerges from the annual report on 'neglected crises', drawn up by the Norwegian Refugee Council (NRC)
The NRC has drawn up a list of crises that are both less well covered by the media and receive the least amount of funding in relation to the needs established by the United Nations.
The document was presented by the secretary general of the NRC, Jan Egeland, in Goma, capital of the Congolese province of North Kivu, in the east of the country, from which thousands of people have fled in recent days because of a volcanic eruption that has so far destroyed some 4,500 homes.
According to Egeland, in Congo 'a lethal combination of violence, record levels of hunger and total abandonment has triggered a mega-crisis', which has necessitated a 'mega-response'.
The secretary of the Norwegian Refugee Council said instead that 'millions of families on the brink of the abyss seem to be forgotten by the rest of the world'
The data contained in the report show that media interest in the Congolese situation is almost nil, while only a third of the international aid requested by the UN has been collected to support at least half of the 20 million people in need of humanitarian aid in the country.
The trend with respect to political attention and diplomatic initiatives dedicated to Congo, the third parameter taken into consideration by NRC, is described as "worsening".
The document shows that for the sixth consecutive year, the worst crisis with respect to the indicators is in Africa.
Last year Cameroon was in first place, this year second. There are two new entries in the ranking compared to the previous edition: Honduras, in fifth place, and Ethiopia, in eighth place.
Read Also:
R.D. Congo, The UN Provides A New Ambulance For The Sick In Bunia Prison
Congo, After The Eruption Of The Nyiragongo Volcano The Lava Is Slowing Down: "Goma Can Be Saved"
Source: