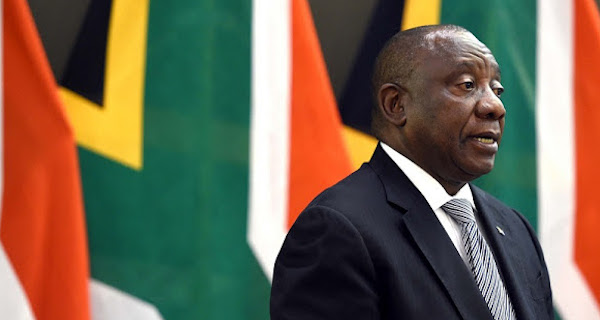 South Africa, President Ramaphosa's speech to the nation. New measures about COVID-19
The pandemic required important social decisions and health guidelines, now it is time to understand also the new actions in the economic field. Cyril Ramaphosa, President of South Africa held a speech yesterday evening to his nation in order to communicate new measures to face COVID-19.
The foremost priority of South Africa, according to President Ramaphosa is to intensify the health interventions needed to contain and delay the spread of the disease and to save lives. COVID-19 has taken the lives of at least 58 people in the country. It is not a dramatic data, but anyone saw what happened in Italy and what is happening in the US. And it's not over. New measures have been announced in his speech of yesterday evening.
COVID-19 in South Africa: the data
More than 126 000 tests have been conducted and 3 465 confirmed cases of coronavirus have been identified. More than 2 million people have been screened in communities across the country and, of these, over 15 000 have been referred for testing. Here is the official Ministry of Health website to consult the updated data.
Now, to the healthcare response, South Africa must think about the economic one.
The economic response of South Africa to COVID-19 pandemic
With his speech, President Ramaphosa announced that the economic response of South Africa to COVID-19 pandemic can be divided into three phases.
The first phase began in mid-March when South Africa declared the coronavirus pandemic as a national disaster. This included a broad range of measures to mitigate the worst effects of the pandemic on businesses, on communities and on individuals, with tax relief, the release of disaster relief funds, emergency procurement, wage support through the UIF and funding to small businesses.
Now here it goes the second phase: the stabilization of the economy. President Ramaphosa announced a massive social relief and an economic support package of R500 billion, which corresponds to around 10% of South Africa GDP.
The third phase is the economic strategy, with a recovery plan to stand up on the pandemic. Central will be the measures of stimulating demand and supply through interventions such as a substantial infrastructure build programme, the speedy implementation of economic reforms, the transformation of our economy and embarking on all other steps that will ignite inclusive economic growth.
READ MORE ABOUT THE COMPLETE SPEECH
What about the health response this far?
A part of the billions engaged for South Africa relief will be used in the health field. Also because it is necessary to provide people food and less social distress to South Africans in order to be able to concentrate the strength on COVID-19 battle.
An amount of R20 will be used, in the first instance, to fund the health response to coronavirus. President Ramaphosa aims to successfully manage the anticipated surge in cases and ensure that everyone who needs treatment receives it. In particular, part of that money will be used to provide:
personal protective equipment (PPE) for health workers
community screening
additional beds in field hospitals
ventilators
medicine
staff
The last report of the National Ministry of Health of South Africa (updated, April 21, 2020)
health media release 21.04.20.docx

READ OTHER RELATED ARTICLES