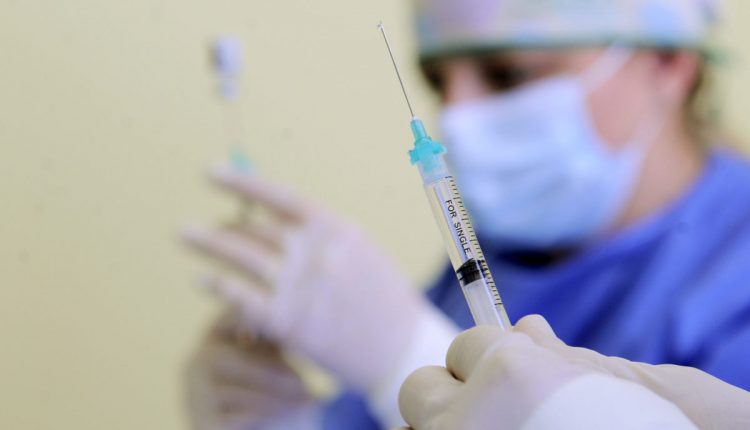 The Lancet: "Third dose efficacy at 92% against severe disease"
Effectiveness of the third dose of the Covid vaccine: "the booster dose of the Covid vaccine prevents with 92% protection against severe disease", according to a very large Israeli study just published in The Lancet
The research, conducted by experts from HMO Clalit Health Services, with support from Harvard Medical School, involved 728,231 people who received the third dose compared with a control group of similar numbers who received only two doses at least five months earlier.
Efficacy of the third dose, study shows
The research shows that the booster is effective in preventing hospital admission in 93% of cases, with 231 hospitalisations in the group with only two doses five months after the completed cycle and 29 for the group given the booster.
Similarly, the protection rate against severe disease was 92% with 157 cases in the control group and 17 in the three-dose group.
The study also points out that the 'booster' dose showed 81% effectiveness in preventing Covid-related deaths, with seven deaths among those receiving the third dose and 44 among those with only two doses.
The study, entitled 'Effectiveness of a third dose of the BNT162b2 mRna Covid-19 vaccine for preventing severe outcomes in Israel: an observational study', could shed light on what scientific basis to support for the need for a third dose for all.
In fact, what the research considers is a large population, demographically diverse and not necessarily linked to disease or vulnerability.
People with an average age of 51 years were enrolled from 30 July 2020 to 23 September 2021, and the vaccine used was mainly Pfizer.

As Clalit's chief innovation officer, Ran Balicer, said, "the results show that the third dose is highly effective"
Israel was the first country to vaccinate with the booster dose at the height of the fourth wave of Covid cases, so the end of this surge in infections can be traced back to the booster, which started among the over-65s in August and ended up involving the entire population.
As of last Friday, nearly 4 million Israelis, over 42% of the population, had received the third dose of the mRNA vaccine, while only 67% of the total population had received at least one dose.
The country fell from 10,000 daily infections to 5,000 midway through the vaccination campaign with the booster and finally to 656 new cases the day before the study was published in the Lancet, Thursday 28 October, out of 77,000 tests.
At the peak of the fourth wave at the beginning of September, the positivity rate was 8%, but now the rate in Israel is 0.81%.
Read Also:
Pope Francis To Big Pharma: 'Pharmaceutical Companies To Liberalise Patents On Anti-Covid Vaccines'
Europe, Ema Assesses New Data On Myocarditis After Pfizer And Moderna Mrna Vaccine
Source: