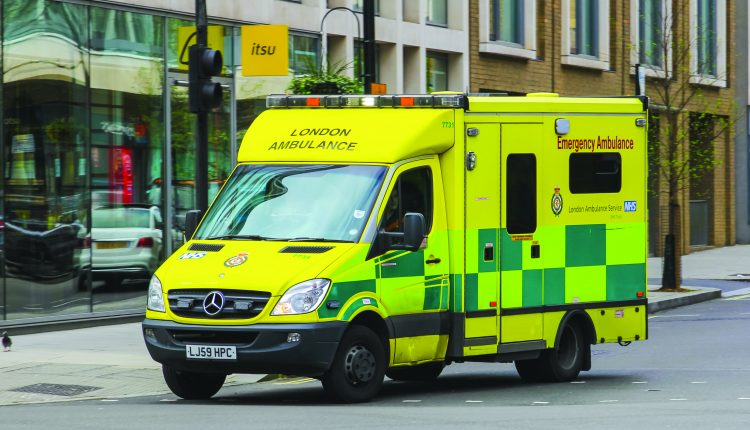 UK, Covid vaccination programme 'reduces the risk of hospitalisation by up to 94%', researchers say
In the UK, the Covid vaccination programme started more than a month earlier than in Italy and the rest of Europe. This has made the UK a 'test bed' for any doubts or objections to the Covid vaccine.
Will it hurt? Everyone in the UK is fine.
Will it have side effects? Adverse reactions in the UK have been negligible.
The effects of Covid vaccination on hospitalisation in the UK
Will it affect Covid hospitalisations? This last question has been answered in the last few hours: the Covid vaccines being rolled out across the UK are reducing the risk of ending up in hospital by about 90 per cent, it was revealed today.
Experts hailed the "brilliant" first findings of the effect of a single dose of either the Pfizer or Oxford jabs, from a study of more than 1.1 million people in Scotland.
Today's results are the first to show how the vaccines are working in the "real world" by preventing serious illness across an entire UK nation – raising hopes about the lockdown lifting.
The effectiveness of vaccines in reducing hospitalisations and deaths is one of Boris Johnson's four key measures for easing restrictions.
UK researchers: data from first dose of covid vaccination are very encouraging
Dr Josie Murray, Public Health Scotland lead for the EAVE-II project, said: "The brilliant news is that the vaccine delivery programme in its current format… is working. The other fantastic news is that we are potentially protecting our NHS hospitals."
The results, which have yet to be peer-reviewed, found that four weeks after receiving the first dose the Pfizer/BNionTech jab reduced the risk of ending up in hospital with Covid by up to 85 per cent.
The Oxford/AstraZeneca jab, which was given to more people over 65, reduced the risk by 94 per cent.
However the scientists, from five Scottish universities, were unable to say whether the vaccines reduced transmission and urged Britons to continue to follow social distancing rules and to get their second jab.
The results were based on the 1.14m first doses given in Scotland between December 8 and February 15, covering 21 per cent of the country's population. The Pfizer vaccine was received by 650,000 people and the Oxford jab by 490,000.
Lead researcher Professor Aziz Sheikh, of Edinburgh university, said: "These results are very encouraging and have given us great reasons to be optimistic for the future.
"Roll-out of the first vaccine dose now needs to be accelerated globally to help overcome this terrible disease."
Read Also:
London Under COVID-19 Attack, NHS Sets Up Two Ambulance Buses: An Italian Idea In The UK
UK, COG-UK Discovers 17 Mutations Of COVID-19 In London And The South East
Source: