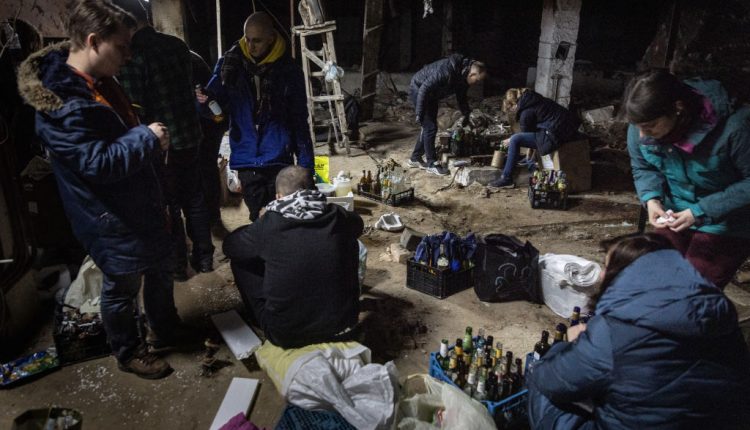 Ukraine under attack, MSF: the humanitarian situation in Mariupol is catastrophic
Ukraine under attack: the international medical organisation Médecins Sans Frontières (MSF), referring to its employees in Mariupol, has described the humanitarian situation in the city as catastrophic
Laurent Ligoza, coordinator of the organisation, noted that civilians cannot leave, they are left without water, electricity and heating.
MSF: 'Humanitarian situation in Mariupol is catastrophic'
"We know from our staff that they are desperate to keep themselves safe as the heavy attacks continue and food supplies run out.
There is no water, light or heating.
Internet and telephone connections are disabled.
Hospitals, supermarkets and residential buildings have been hard hit," an MSF coordinator said during an interview.
According to Ligoza, Mariupol residents are surviving the snow and it is impossible to provide humanitarian aid to the city
"It is a principle of humanity to allow people to escape when war rages.
Civilians caught up in the conflict must be protected," he added.
Médecins Sans Frontières is calling for safe passage for those who want to leave the city, as well as decent living conditions for those who decide to stay.
The organisation noted that some of their employees in the city are there with their families and would like to leave.
At the same time, MSF's mission in Ukraine and Mariupol will not be interrupted
"We are also contacting other organisations to see how we can work together to get our employees out of Mariupol.
Some of our employees have cars, but for those who don't, we will provide our own cars.

But it goes beyond logistics.
Therefore, we appeal to all those in power in Mariupol so that those who want to leave can do so safely," the organisation urges.
On 24 February, Russian President Vladimir Putin announced the start of a special Russian Federation military operation to protect the Donbass.
One of the key areas for the Russian army and the armed forces of the Donbass republics is Mariupol, fortified by the Kiev authorities during the conflict in the region.
Around Mariupol there is also media speculation for which it is difficult to establish a certain truth
The counterpart to MSF is the Ministry of Defence of the Russian Federation, which has repeatedly called on the civilian population to leave the city.
According to the defence department, the Ukrainian nationalist troops would not let the citizens out of the besieged city, using them as human shields.
The media war is the third front, after arms and the economic one.
Read Also:
Emergency Live Even More…Live: Download The New Free App Of Your Newspaper For IOS And Android
MSF Mobilises Response In Ukraine And Nearby Countries As Conflict Escalates
Ukrainian Crisis: Kharkiv, Rescue Driver Saves Two People From The Rubble Of A House
Ukraine Under Attack, Ministry Of Health Advises Citizens About First Aid For Thermal Burns
Source: