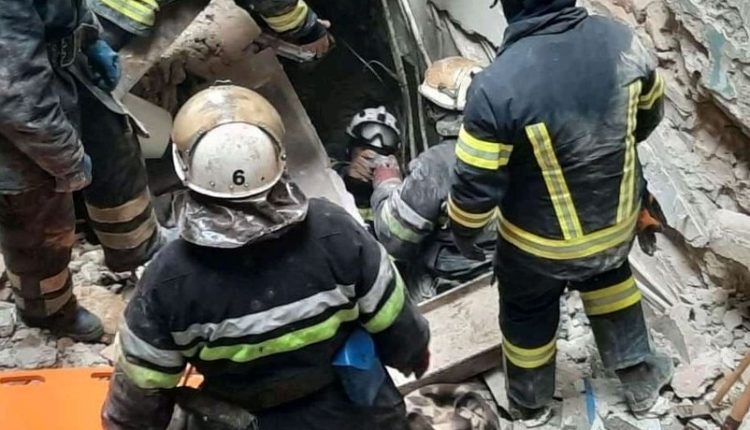 Ukrainian crisis: Kharkiv, rescue driver saves two people from the rubble of a house
Ukrainian crisis: on 2 March, the rescue driver of the 6th State Fire and Rescue Unit (the SES encompasses the various branches of rescue in Ukraine), Valery Nechay, who retired in 2017 but remained a driver in his unit, rescued two people from the rubble

Ukrainian rescue driver descends into rubble to save people submerged in collapse
"It happened that the only way to get people out from under the destroyed concrete slab was a small hole where a small man could climb.
Valery was able to climb under the slab and help his colleagues pull people out," the regional rescue department said.
According to the SES, 10 people were rescued from the rubble after Russia's morning attack on the Kharkiv national police department. Emergency search efforts continue.
Read Also:

Emergency Live Even More…Live: Download The New Free App Of Your Newspaper For IOS And Android
Ukraine, Russian Bombardment Hits Hospital: Four Dead And Ten Wounded. Martial Law In Force
Ukraine Crisis, Firefighters Working Across Kiev To Put Out Bombing Fires
Rescue Workers Under The Bombs: Search Continues For Possible Victims In The Destroyed Building In Kiev
Invasion Of Ukraine: Ambulances Patrol The Streets In The Lviv Region In The Absence Of Communications
Invasion Of Ukraine, The Ministry Of Health Issues A Vademecum For A Chemical Attack Or An Attack On Chemical Plants
Source: