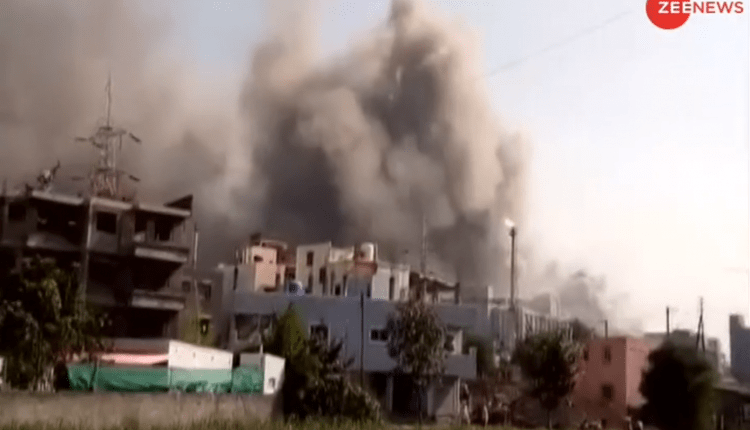 COVID-19 vaccine, fire in world's largest factory: 5 dead in India
The Serum Institute of India is considered the largest COVID-19 vaccine production facility in the world. It is currently the victim of a fire that is devastating its facilities.
India, fire in the world's largest COVID-19 vaccine plant: firefighters working at Serum Institute of India
The company said, however, that the fire would not affect the production department, which is continuing its operations as usual.
Murlidhar Mohol, mayor of the city of Pune in the southern state of Maharashtra, said that five bodies were found in the rubble after the flames were extinguished by firefighters.
Mahol added that the victims were probably construction workers.
The cause of the fire and the damage caused must await the outcome of the investigation, which is ongoing.
The fire is said to have started not in the main factory, but in a new facility under construction.
Serum Institute of India, the plant for 1 billion doses of AstraZeneca/Oxford University's COVID-19 vaccine
The Serum Institute of India, as mentioned, is the world's largest vaccine manufacturer and has been contracted to produce one billion doses of the AstraZeneca/Oxford University vaccine.
Poonawalla said in an interview with the Associated Press last month that he hopes to increase production capacity from 1.5 billion doses to 2.5 billion doses a year by the end of 2021.
Of the more than 12 billion doses of coronavirus vaccine expected to be produced this year, rich countries have already bought about 9 billion, and many have options to buy even more.
As a result, the Serum Institute is likely to produce most of the vaccines that will be used by developing nations.
Read Also:
COVID-19, In Delhi Peak Of Contagion: The Second Wave In India Facilitated By Cold And Pollution
Source: