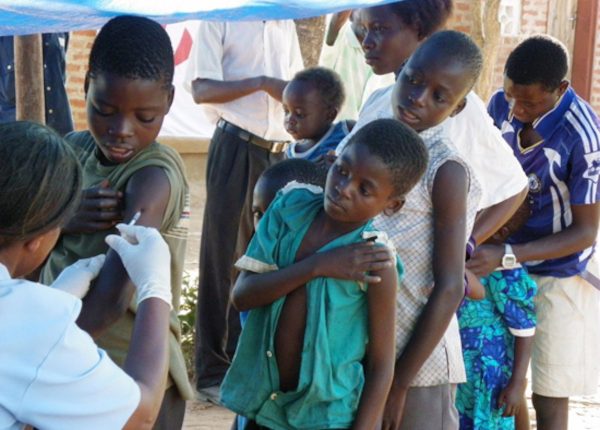 WHO: 'Pandemic will continue unless vaccines are distributed to poor countries'
Covid vaccine to poor countries: according to an analysis by the People's Vaccinelliance, only one dose out of seven promised has been delivered to developing countries
Vaccine to poor countries crucial to ending the pandemic
The Covid-19 pandemic will drag on into 2022 because of delays in the distribution of vaccines to developing countries, according to the World Health Organisation (WHO).
According to the latest figures, less than 5% of the African population has been vaccinated, compared to 40% in most other continents.
This will mean that the pandemic "will go on for a year longer than necessary", according to Bruce Aylward, special adviser to the WHO.
Poor countries: the doctor's appeal, echoed by the British broadcaster BBC, is to rich countries for pharmaceutical companies to give priority to lower-income countries
We need more commitment," Aylward continued, "because we are not on the right track.
The explanation for the WHO official's words can be found in an analysis by the People's Vaccinelliance, a coalition of groups including Oxfam, ActionAid and Amnesty International.

According to the study, only one in seven of the 1.8 billion doses promised to developing countries has been delivered (only 261 million).
The report also points to a failure of the Covax global vaccine distribution system, which planned to deliver 994 million vaccines and has so far only delivered 120 million.
Among the most generous countries is the United States, which has delivered the largest number of doses, almost 177 million.
Read Also:
First Malaria Vaccine Approved By WHO
Pope Francis To Big Pharma: 'Pharmaceutical Companies To Liberalise Patents On Anti-Covid Vaccines'
Source: