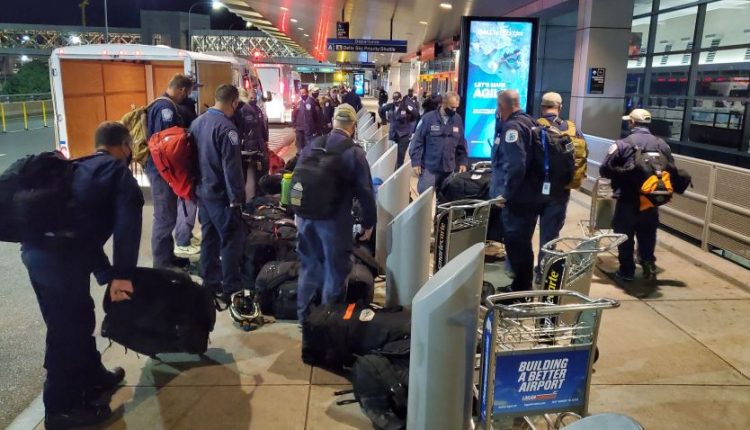 Wildfires in the US, a Search and Rescue task force will soon land in Oregon to help
Urban Search and Rescue Task Force from Massachusetts is landing in Oregon in order to help in the fight against wildfires that are destroying the very western areas of the US.
It is a team of about 25 emergency responders who are about to help Oregon colleagues to defeat wildfires.
Wildfires in the US: the activation of the new Search and Rescue task force
Their activation comes after President Donald Trump visited California Monday, where Gavin Newsom spoke with him about the emergency situation of wildfires.
At least 35 people have died so far and a record one billion acres were torched in just one week.
People in Oregon, Washington and parts of California have been struggling under acrid yellowish-green smog, according to the sources. It seems, according to measurements, that this kind of air is the worst, the most unhealthy air on the planet.
Oregon's Department of Environmental Quality extended an air quality alert to Thursday after it was to initially expire on Monday. The air was so thick that on Monday Alaska Airlines announced it was suspending service to Portland and Spokane, Washington, until Tuesday afternoon. This is what wildfires are provoking and that's what the Search and Rescue task force will have to face.
Now, some places in Oregon, like the Oregon Convention Center in downtown Portland are being used as a smoke advisory shelter where people in need of healthy air quality can go. State officials say they are collecting data to see how these wildfires compare to those in the past and the effects, not only on people's health but also the environment.