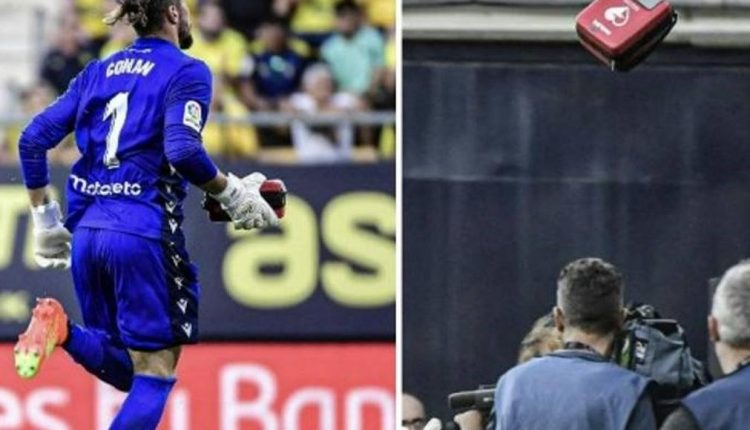 Cadiz, elderly man suffers cardiac arrest during Barcelona match: Ledesma throws a defibrillator into the stands
A surprising chain of rescue that occurred in Cadiz during the match against Barcelona
Cadiz, elderly supporter in cardiac arrest: Ledesma throws a defibrillator to the rescuers in the stands
Realising what was happening, the home team's extreme defender sprinted towards the bench, retrieved the defibrillator and then rushed towards the corner.
QUALITY AED?  VISIT THE ZOLL BOOTH AT EMERGENCY EXPO
When he got there, he threw the defibrillator at the elderly man in cardiac crisis, who had been rescued by Red Cross personnel, who in turn had rushed to the scene for medical assistance.
The condition of the elderly fan is not known, but Ledesma certainly demonstrated a quickness of reflexes that went far beyond a simple parade. Well done!
CARDIOPROTECTION AND CARDIOPULMONARY RESUSCITATION? VISIT THE EMD112 BOOTH AT EMERGENCY EXPO NOW TO LEARN MORE
Read Also:
Emergency Live Even More…Live: Download The New Free App Of Your Newspaper For IOS And Android

Why Sports Coaches Need First Aid Training
Cardiac Arrest In Spectators In German Football Stadiums
Heart Disease: From Open-Heart Surgery To University Of Kentucky Football, The Story Of Kenneth Horsey
Inflammations Of The Heart: Myocarditis, Infective Endocarditis And Pericarditis
Heart Murmur: What Is It And What Are The Symptoms?
Inflammations Of The Heart: What Are The Causes Of Pericarditis?
Pericarditis: What Are The Causes Of Pericardial Inflammation?
Source: