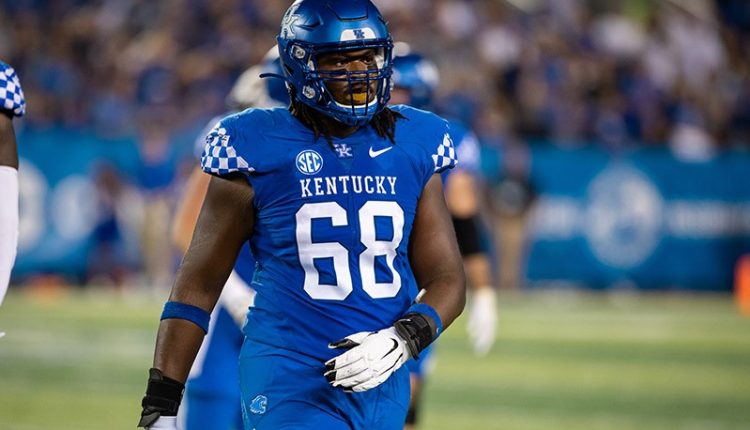 Heart disease: from open-heart surgery to University of Kentucky football, the story of Kenneth Horsey
Kenneth Horsey's story is an inspiring one for anyone with heart disease: from open-heart surgery to playing offensive lineman on the University of Kentucky football team
DEFIBRILLATORS? VISIT THE PROGETTI MEDICAL EQUIPMENT SOLUTIONS BOOTH AT EMERGENCY EXPO
The Easter Sunday that changed Kenneth Horsey's life
In 2018, Kenneth was a carefree kid, waiting like all his peers to attend prom at Seminole High School in Sanford, Florida.
He would then move to Lexington, Kentucky, to attend the University of Kentucky on a football scholarship.
During Easter lunch, however, he felt a sharp pain in his side.
When he went to the bathroom, he vomited, his vision became blurry and he was only able to call his parents.
His mother then called the emergency health services.
At the hospital, doctors ordered a battery of tests and scans.
ECG EQUIPMENT? VISIT THE ZOLL BOOTH AT EMERGENCY EXPO
The following day, Kenneth Horsey was diagnosed with endocarditis
This is an infection of a heart valve caused in his case by bacteria.
Fragments of the waste produced by the bacteria had found their way into his kidney.
Career over? Not according to the heart surgeon who performed open-heart surgery. An operation that required a fractured sternum, which was then repaired with titanium plates.
Kenneth took cardiac rehabilitation very seriously, to the point that at the end of July of the same year he started running with his teammates.

Of course, he was assisted by coaches, trainers and doctors from the American University.
The player then played four games in 2019 and eight games in 2020.
He also fractured his hand: new surgery.
CARDIOPROTECTION AND CARDIOPULMONARY RESUSCITATION? VISIT THE EMD112 BOOTH AT EMERGENCY EXPO NOW TO FIND OUT MORE
Well, Kenneth Horsey will be graduating in December 2022 with a degree in communications
Kenneth has spoken at several American Heart Association Heart Walk events and coordinated and planned manual CPR training for the UK football team and staff.
"In my freshman year, I didn't want to be known for my heart surgery, I wanted to be known for my play on the field," he said.
"Now I feel very comfortable talking about it because if I can help someone who is going through something like that, then I've done some good."
Kenneth was recently named a member of the Southeastern Conference Community Service Team in recognition of his accomplishments on and off the field.
Read Also:
Inflammations Of The Heart: Myocarditis, Infective Endocarditis And Pericarditis
Heart Murmur: What Is It And What Are The Symptoms?
Inflammations Of The Heart: What Are The Causes Of Pericarditis?
Pericarditis: What Are The Causes Of Pericardial Inflammation?
Source: