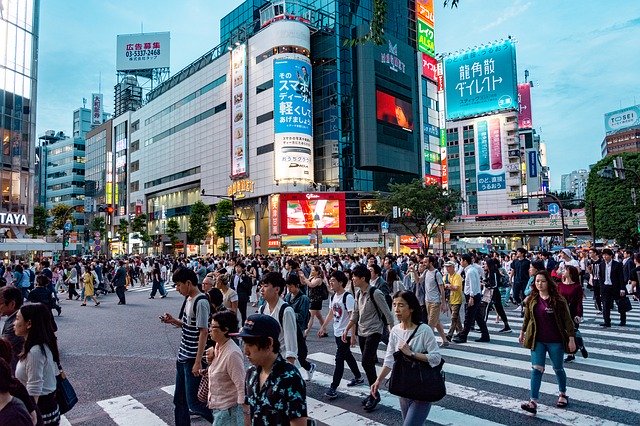 Covid, Japan's 'fourth wave' alarm: cases continue to rise two months before the Olympics
Japan, fears for the upcoming Olympics: record peaks of infections in all the country's most populated areas, government extends state of emergency
Olympics: concern over spike in Covid infections in Japan
According to the official bulletin issued by the Japanese Ministry of Health, updated yesterday, the number of new cases of coronavirus confirmed in the country was 7,056, increasing despite the state of emergency in force since 25 April in the most populous areas of the country (Tokyo, Osaka, Kyoto and Hyogo).
There have been 105 confirmed deaths, 50 of which were in Osaka Prefecture alone, the worst hit by the latest wave of contagion.
The number of patients admitted to intensive care in serious condition has risen further to 1,189, a steady increase for 12 consecutive days.
Record highs of new infections were recorded in the prefectures of Hokkaido, Fukushima, Gifu, Aichi, Hiroshima, Fukuoka and Kagoshima, while the Tokyo metropolitan government confirmed 969 new cases, a daily average of 9.4% higher than last week.
Japan: less than two months before the Tokyo Olympics, work is underway to stem the Covid 'fourth wave'
In order to stem the rapid spread of what experts have called a 'fourth wave' of contagion, less than two months before the start of the Tokyo Olympics, the government has extended a state of emergency to the prefectures of Aichi (central Japan) and Fukuoka (in the southwest of the country) as of today.
The restrictive measures, which have already been affecting the areas of Tokyo, Osaka, Kyoto and Hyogo since 25 April, will remain in force until 31 May, unless otherwise provided by developments in the situation, and include the closure of non-essential commercial activities, bars, restaurants and entertainment venues, as well as severe restrictions on events and travel between regions.
In addition, the government has declared a state of pre-emergency for eight other prefectures: Saitama, Chiba, Kanagawa, Ehime, Okinawa, Hokkaido, Gifu and Mie.
Read Also:
COVID-19 In Japan: 70% Of Children Get Distressed Because Of The Pandemic
COVID-19 Cases Increased In Tokyo, Now Japan Fears A Second Wave Of Emergency
Source: