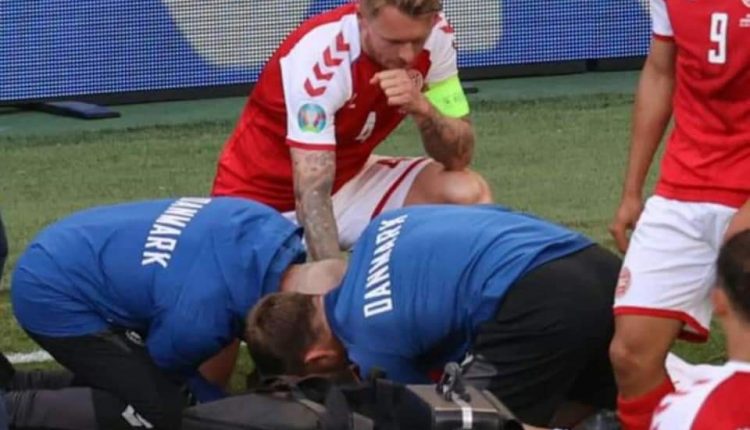 Eriksen to be fitted with a cardiac defibrillator (ICD)
A cardiac defibrillator for Eriksen: the Inter Milan and Danish national team midfielder fell ill last week during the match against Finland at Euro 2020
An ICD, what is technically called an implantable cardioverter defibrillator, for Christian Eriksen
The decision was taken by the team of doctors and specialists treating the Inter and Danish national team midfielder, who was admitted to Rigshospitalet in Copenhagen after suffering a cardiac arrest last Saturday during the Euro 2020 match against Finland.
"Christian has accepted the solution," reads a statement from the Danish Football Association.
The decision was taken after several cardiac examinations and is "necessary after the crisis due to alterations in rhythm," the medical bulletin explains.
Eriksen has therefore accepted the solution of implanting a cardiac defibrillator
"This has also been confirmed by national and international specialists who have confirmed the necessity of the treatment".
The Danish Football Association concludes by calling on everyone to give "Christian and his family privacy in the coming days".
CARDIAC RESUSCITATION? VISIT THE ZOLL STAND AT EMERGENCY EXPO
UEFA DOCTOR: "TOUCHING WHEN ERIKSEN CAME BACK TO LIFE".
"Are you back with us?". A simple question in a delicate moment like the one experienced by Christian Eriksen during Denmark's Euro 2020 match against Finland, when the Inter player suffered a cardiac arrest.
The German Uefa doctor Jens Kleinefeld came to his aid and recalled those moments in an interview with the German media Funke.

He spoke of a "moving moment" when Eriksen literally came back to life, resuscitated with a defibrillator: "About 30 seconds later, the player opened his eyes and I was able to speak directly to him.
It was a very moving moment, because in this type of emergency, in everyday life, the chances of success are much less.
After the resuscitation, the doctor asked him: "Well, are you back with us?".
Eriksen replied: "Yes, I'm back among you".
And then: "Damn, I'm only 29 years old".
It was at that moment, the doctor said, 'that I knew his brain was not damaged and that he was completely back'.
Read Also:
Morten Boesen, Denmark's Doctor: 'Eriksen Was Dead, We Brought Him Back'
Denmark-Finland, Heart Massage For Eriksen: In Hospital In Copenhagen, He Is Conscious
European Resuscitation Council (ERC), The 2021 Guidelines: BLS – Basic Life Support
Source: