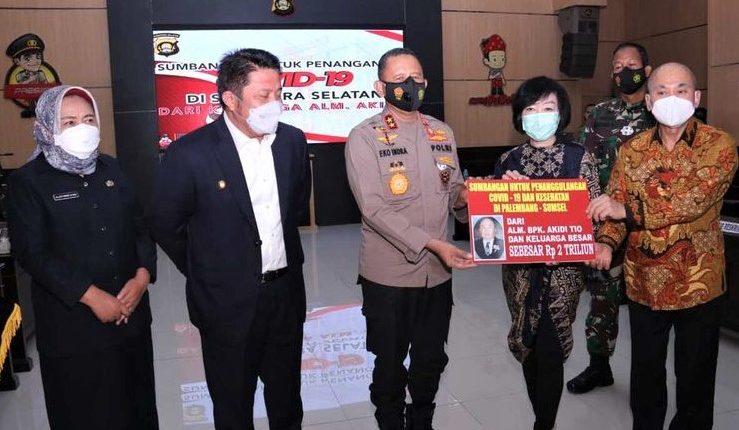 Indonesia, deceased billionaire donates $134 million to fight Covid
Indonesia, the $134 million handed over by Akidi Tio's family will go towards oxygen supplies, a self-quarantine facility and support for health workers
Indonesia, a billionaire's gift to South Sumatra
In the province of South Sumatra, the Indonesian authorities will undoubtedly benefit from significant support, having received 2 trillion Indonesian rupiah, or 134 million dollars.
The donation was received by the local police chief through the family's doctor, Hardi Darmawan.
The handover ceremony at the local police station was also attended by the provincial governor, Herman Deru, and other officials.
Chief Inspector General Eko Indra Heri said he knew Akidi Tio when he was serving with Aceh province, and that handling the money will now be "a big responsibility"
"I am personally amazed to have been approached by the Tio family to deliver this aid package," said the doctor, who went on to explain that most of the money will be used to buy oxygen supplies, build a self-quarantine facility and as financial support for health workers.

With an average of more than 40,000 new cases of Covid-19 per day, Indonesia is now considered the new epicentre of the pandemic in Asia.
WOULD YOU LIKE TO KNOW ABOUT THE COVID BIOCONTAINMENT STRETCHER? VISIT THE ISOVAC STAND AT EMERGENCY EXPO
Read Also:
Covid Vaccine Without Puncture, Messina The First City In Europe: The Device Uses The Nozzle
Indonesia, The Chinese Sinovac Vaccine Against Covid Has Arrived In Jakarta
Source: