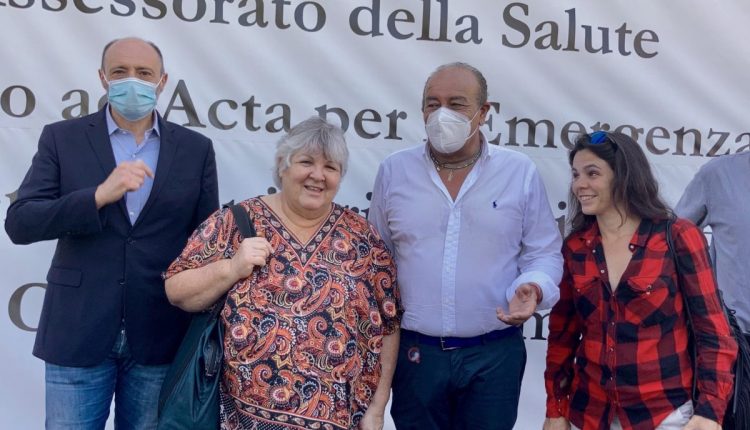 Covid vaccine, Che Guevara's daughter visits the Palermo hub
Palermo, the visit of Aleida Guevara: on the day of her father's birthday, as well as the conferral of honorary citizenship by the City of Palermo
Aleida Guevara at the Fiera del Mediterraneo vaccination hub
Ernesto Che Guevara's daughter expressed her wish to visit the provincial hub in Palermo.
In Italy for a series of conferences, organised by the Italy-Cuba National Friendship Association (Anaic), Aleida Guevara, a paediatrician at the hospital in Havana, made a stop in Palermo on 13 June.
This afternoon, on the day of her father's birthday and the conferral of honorary citizenship by the City of Palermo, Aleida Guevara visited the Fair's hub together with her daughter Celia, also a doctor.
Accompanying them were the commissioner for the Covid emergency of the metropolitan city of Palermo and the director general of the strategic planning department of the Sicilian Region's health department, Mario La Rocca.
They showed them pavilion 20, the beating heart of the vaccination centre, and pavilion 16, the administrative headquarters.

Aleida Guevara also stopped to talk to the young doctors at the centre, telling them about her experiences as a doctor in Nicaragua and Angola.
"A beautiful centre, but above all a well-organised one. And where there is organisation there is certainly efficiency," she said as she left the Mediterranean Fair.
Read Also:
Cuba: Ministry Of Health Announces Phase 3 For Abdala (CIGB-66) And Soberana 02, Its Two COVID-19 Vaccines
Covid Vaccine, Cuba To Start Trial Administration To 1.7 Million Inhabitants
Source: