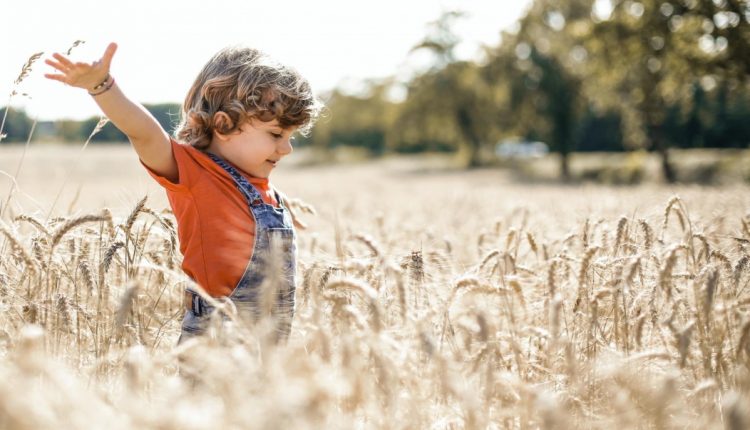 Paediatrics / Coeliac disease and children: what are the first symptoms and what treatment should be followed?
Coeliac disease, one of the most common problems in paediatrics: there are many food intolerances, and one of the most common is certainly coeliac disease. In recent years it has also become increasingly common in children.
Coeliac disease is an autoimmune disease that can affect both adults and children and makes sufferers intolerant to gluten.
What are the signs and symptoms of coeliac disease?
The symptoms of coeliac disease are many and varied, which can make diagnosis difficult.
In children, after the introduction of gluten into the diet, an autoimmune reaction may develop, primarily affecting the small intestine but also other organs, including the thyroid, scalp, liver and dental enamel.
Signs and symptoms suggesting the occurrence of this disease in children and involving the intestine are
persistence of diarrhoeal stools or obstinate constipation,
episodes of acute or persistent abdominal pain,
recurrent vomiting
However, the coeliac condition is an insidious disease, because it can begin with a feeling of chronic tiredness, a tendency to fall asleep, paleness, and indirect signs of sideropenic anaemia, the main feature of which is iron deficiency.
In fact, coeliac disease causes atrophy of the intestinal villi with consequent malabsorption of essential micronutrients, such as iron.
Bone fractures in children can also be a symptom of the onset of the disease due to vitamin D malabsorption.
Thinning hair and patchy alopecia areata are in many cases related to the onset of coeliac disease, as are changes in tooth enamel, episodes of recurrent aphthous ulcers or changes in the skin such as dermatitis herpetiformis and urticaria.
Arthritis or delayed puberty may also be a symptom of coeliac disease.
How is coeliac disease diagnosed?
Diagnosis of coeliac disease in children today is facilitated by the availability of sensitive and specific markers (IgA anti-transglutaminase), so it can be diagnosed with a simple blood test.
Children with high markers no longer need to undergo oesophagogastroscopy to confirm the diagnosis, as is necessary in adults.
When a parent suspects symptoms consistent with the diagnosis, it is therefore useful to talk to their paediatrician and have blood tests done before eliminating gluten from the diet.
Performing blood tests when already on a gluten-free diet makes a diagnosis impossible.
If the markers are positive, it is important to go to a specialist clinic to confirm the presence of coeliac disease and to set up treatment.
How to treat a patient with coeliac disease?
The treatment for the coeliac condition is in fact the gluten-free diet, which allows the mucous membrane of the small intestine to return to normal, but it must be followed strictly throughout life.
The consequences of not following a strict diet can be a worsening of the disease and the risk of intestinal lymphomas in adulthood.
Following a gluten-free diet requires training and in specialist centres, such as the one at the Policlinico, it is possible to have talks with dedicated dieticians who will enable coeliacs to know how to choose what to eat in every situation from an early age, encouraging the development of self-confidence, so that they can enjoy and take part in every event without any problems, only sometimes learning to organise themselves and to raise the awareness of those close to them.
Read Also:
Scarlet Fever, The Pediatrician: "There Is No Specific Vaccine And Does Not Give Immunity"
Pediatrics: Serious Cases Of Type 1 Diabetes In Liguria Doubled Since The Start Of Covid Pandemic
Source:
Fabiola Corti, paediatrician at the Policlinico di Milano: official website