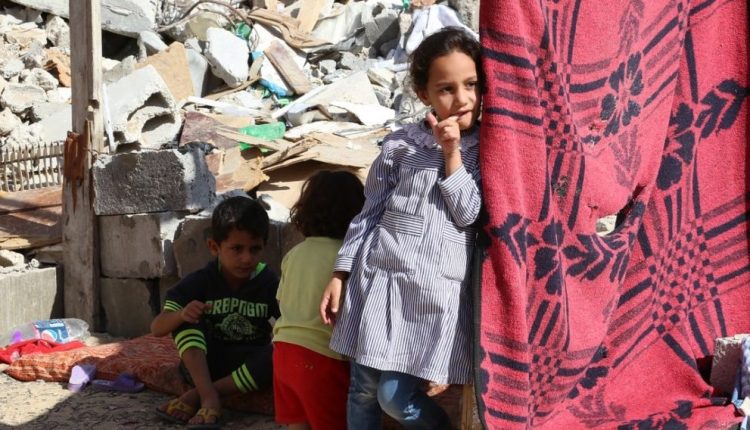 Palestine, Red Cross: 'Gaza after bombs prepares for Covid surge'
Gaza after bombs: six hospitals and eleven primary health care centres were damaged in the bombings, and the Covid test clinic was rendered unusable
Covid emergency in Gaza: "In Palestine and Israel, the shelling has stopped, but there may soon be more victims and suffering because there is another battle going on: it is called Covid-19"
This was said by Hossam Elsharkawi, physician and regional director of the Middle East and North Africa for the International Federation of Red Cross and Red Crescent Societies.
Elsharkawi warned: "Only 6 per cent of the population has received the vaccine".
In Gaza, he continued, "more than 100,000 Palestinians have been displaced during the 11 days of hostilities" and forced to spend the night "in schools, makeshift shelters or at relatives' homes in small flats".
The risk is therefore an acceleration in the spread of contagion.
For the doctor, 'this means that we are now in the middle of the incubation period of the virus: in a week or two we fear that the number of sick people will explode' with 'catastrophic' humanitarian consequences.
The Red Cross and Red Crescent leader stressed that "the health system in Gaza was already on the verge of collapse after 15 years of a blockade" on the entry of goods into the Strip
This has resulted in 'a chronic and serious shortage of essential medicines and medical supplies.
The last eleven days of armed clashes", said Hossam Elsharkawi, "have resulted in damage to six hospitals and eleven primary health care centres", while "the Covid test clinic has also been rendered unusable".
Intensive care beds 'have run out'.
Elsharkawi confirmed that 'Palestinian Red Crescent (Prcs) emergency medical teams transporting and caring for the wounded or those affected by Covid-19 are working without the proper protective equipment'.
During the recent conflict, they 'risked being hit by aerial bombardment'.
In addition to the risk of becoming infected, 'they also suffer the overwhelming stress associated with the risk of losing or fearing losing a parent, relative, child or friend'.
And this is 'working 24 hours a day'.
For the executive, therefore, 'it is necessary to provide access to help people throughout the occupied Palestinian territory.
We need to be able to fund and send essential medical supplies, medical teams and humanitarian personnel to provide emergency medical services" along with "personal anti-Covid protective equipment".
Read Also:
Violence In Gaza, Refugee Camp Bombed. UN To Israel: 'War Crimes At Risk'.
Gaza, UN Agency Director Unrwa: 'We Give Coordinates But Israel Bombs Us'
Source: