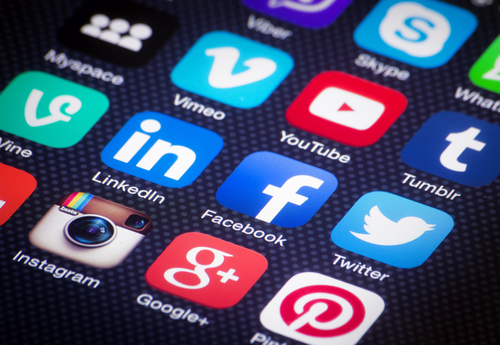 Promoting CPR awareness? Now we can, thanks to Social Media!
The European Resuscitation Council (ERC) released the new guidelines for cardiopulmonary resuscitation (CPR) on October 15th, 2015. Since then, each National Resuscitation Council (NRC) has been putting many efforts in the implementation of such guidelines and in retraining both professional and lay rescuers.
However, one of the overwhelming limitations in this process is represented by the cost that has to be beard for the organization of dedicated training events. One of the novelty within the 2015 guidelines was the suggested use of technology and social media as implementation tools.
For this reason, at the beginning of 2016, the Italian Resuscitation Council (IRC) decided to invest economic resources on this new approach to knowledge spreading. Indeed, the use of social networks to improve CPR awareness was not totally new to IRC, since it represented the core means to diffuse awareness messages during the "Viva!" campaign, the cardiac arrest awareness week become a periodic appointment in Italy, in conjunction with ERC European Restart a Heart Day (ERHD), since 2013.
Differently from the previous experiences, the IRC Board has now decided to launch this "up-to-date way" to communicate in Italy through a web campaign designed and directed with the help of a specific communication agency with expertise in social media and social marketing. This new social campaign again takes advantage of all the most popular social networks, i.e. Facebook (FB), Twitter, and YouTube.
Increasing CPR awareness with social networks
Nevertheless, the communication agency is now creating the campaign starting from its expertise in web users' habits and data obtained from specific market surveys, in order to create target images, pictures, comics, and videos with structured wording, specifically dedicated to capturing social networks users' attention, to increase the total page views and sharing and ultimately to increase the message dissemination and awareness about guidelines.
Indeed, compared to the first 2013 Viva! campaign, which was based on a homemade created social campaign, we have now observed an almost 40-fold rise in people reached through the posts on the dedicated FB page. reports the first 5 best posts published on the IRC FB page in 2016.
The best post was a video clip describing in an easy and quick way the chain of survival and the new BLSD algorithm (FB Insight report on 31st July: 2,219,393 people reached, 22,273 shares, and 82,000 clicks).
This post ranked to the top in only 72 h after its release. The second best post was represented by a picture describing the same BLSD algorithm (FB Insight report on 31st July: 278,248 views, 2891 shares, and 11,500 clicks). Surprisingly, in the period February–August 2016, the Total Pages Liked of Official IRC FB increased of 416%, from 3636 to 15,152.
In conclusion, our preliminary results provide a solid example in support of the use of social networks as tools for NRCs to spread CPR awareness and knowledge on guidelines. This is a winning strategy and results are even more encouraging when a specific expertise on social marketing and communication exists.