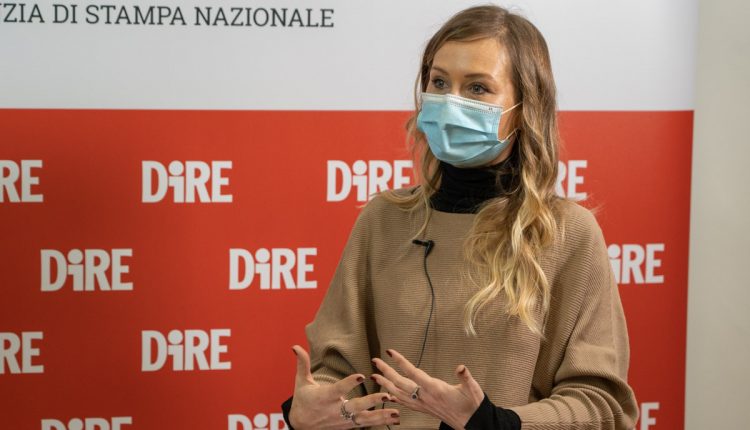 Trade fairs, procedures as in airports: the opinion of the Managing Director of Exposanità-Cosmofarma
Trade fairs closed for covid? Thermoscanner, as in airports, sanitation points, guaranteed spacing. The fairs would be ready to start again tomorrow. Instead, the calendars are periodically revised, with postponements of the events, which will not be back until June at the earliest.
"Since the beginning, for allowing the trade fairs safe, we have been active and put in place the required measures as we adopt in our daily life, assures Francesca Ferilli, the Bos general manager, the organising company of Cosmofarma and Exposanità, in Bologna, the pharmacy and health sector exhibitions.
The events are scheduled the next 22 to 25th of June, after several deferrals caused by the continuing blockade of trade fair activities decided by the government against the pandemic.
"It is not that we are not ready to run exhibitions yet, is that we are not allowed to do them. We were ready in October with Saie, where we applied all the security measures, and no risk was found by them," Ferilli stresses.
In short, it is possible to program trade fair events safely, according to the manager.
"You can plan a trade fair, especially since we are talking about professional events. People come to us to do business.
All activities can be pre-scheduled, making it easier to visit, perhaps extending the duration of the event and diluting attendance," Ferilli explains.
COVID EMERGENCY: FAIRS "ARE NOT VILLAGE FESTIVALS", BUT "THE GOVERNMENT HAS NOT UNDERSTOOD".
Fairs closed, shopping centres open.
That is the "paradox" to which the organisers of Cosmofarma and Exposanità, two events dedicated to the world of health and pharmacies planned, after numerous postponements, from 22 to 25th of June, in Bologna, will not give up.
"The trade fair sector has not been listened to for what it really represents, in terms of companies and allied industries," says Francesca Ferilli, general manager of Bos, the company owned by Fiera di Bologna and Senaf that organises the two exhibitions.
"I would like to specify that these are professional fairs.
When President Conte said that there was a difference, between national and international trade fairs, or fairs considered B2C, or just village festivals as they have been 'mentioned'", he could make a "real distinction": the people who come to our events are qualified professionals, and they come for business; they come to gain an informative or educational advantage and obtain a commercial exchange.
Therefore, all these activities can be absolutely pre-organised".
And so, "it would probably have been important to have a voice within the government to make it clear what the difference is between a 'b2b' event and one that is open to the public.
To make people understand the dynamics behind an event that requires a year of work for being planned,' Ferilli explains.
Trade fairs, with Covid it is necessary to plan and organise
This because, she insists, "blocking an event just a few days before it opens, if not worse, blocking it in progress, such as Mecspe, means doing great damage not only to the event, but to all the companies involved and, as a chain, to the allied industries".
And in the end, admits the manager, there is more anger than disappointment.
We are more angry than disappointed: a lot of the trade fair sector suffering could have been handled by differently," says Ferilli.
The truth is that we don't have anything different from a shopping centre, which, unlike trade fairs, has not been closed this year.
There is nothing different, except for the additional guarantee that people don't come to us for pleasure, but for business and in complete safety," Ferilli assures us.
For the rest, not even the aid made available to the sector so far is helping.
"In reality, any given relief to us is not enough, because for this sector it is not a question of covering one day's work, what is lost is an entire year's work," is the outburst from Bos's general manager.
Read Also:
COVID-19 Looms On Our 2021 Skip INTERSCHUTZ: Appointment At June 2022
To This 2021 Marked By Distancing And Limited Social Interaction, Spencer Responds By Inaugurating The Virtual Booth
Trade Fairs And The Covid Effect, RETTmobil Organisers: '2021 Cancelled, Date For May 2022'
COVID-19 Blew All The Ambulance Services And Rescue Exhibitions Away. Don't Panic, Spencer Experience Centre Is Here For You!
Source: