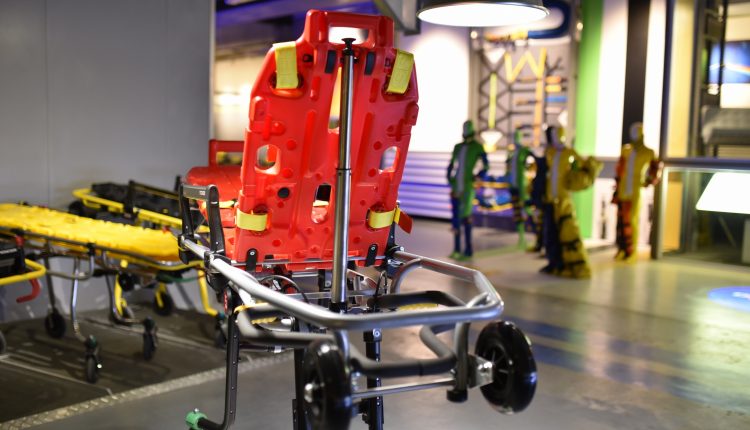 COVID-19 blew all the Ambulance services and Rescue exhibitions away. Don't panic, Spencer Experience Centre is here for you!
REAS and INTERSCHUTZ postponed by 2021. The same happened to RETTmobil because of the unstable COVID scenarios. They suspended biggest exhibitions of ambulance services and rescue sectors, waiting for a more stable healthcare condition. Fortunately, there is Spencer Experience Centre!
The principal need for those who work in the ambulance services and rescue sectors is the update. Being always informed on the innovations in prehospital care and emergency settings is essential.
Spencer Experience Centre: the cornerstone to upgrade and the way to a high-level communication
COVID-19 coronavirus pandemic taught many things, like the importance of having excellent ambulance equipment and healthcare devices. Plus, the knowledge to use them at the right time. In all of this, Spencer is certainly a reality to consider carefully. Ventilators were fundamental during the peak of this pandemic. Just like the self-loading stretchers, evacuation chairs, basket stretchers, and immobilization devices.
Spencer Experience Centre is a unique and important possibility of a virtual visit. The company, based in Sala Baganza (Italy), offers its customers and all those who wish to deepen their knowledge of its products a virtual visit in its exhibition spaces.
A sales representative and a specialized technician will guide the customer through it. They will be ready to answer any question about the products, listing their technical characteristics and functionalities.
A taste of Spencer Experience Centre
Prev
1 of 18
Next
Spencer Experience Centre: "new ways to be close to customers"
The company stated: "The current situation worldwide has limited interpersonal interactions in every field, but we wanted to catch the opportunity to find new ways to be close to our customers".
Spencer is a company that started a new page of its history. A few months ago it joined Borromin Capital Management GmbH, and then it began the collaboration with its "sister" in Germany, the historic Söhngen GmbH.
This is another reason why the virtual visit to the Spencer Experience Centre becomes a walk through history, between the past and the future of a leading company in the ambulance and healthcare sectors.
Visitors will be able to make tours both in Italian and in English. This will create the right conditions for technical questions and answers. Spencer, in fact, identifies itself for its tailor-made products, realized according to international guidelines and regulations. Plus, the company also optimizes its devices on the basis of the legislation of every single country in which they will be used.
This is why you cannot miss the opportunity to take a virtual visit in the Spencer Experience Centre.
REAS 2020, RETTmobil 2020, Interschutz 2020? Yes, it is a pity they have been postponed. But the right way to update is to upgrade.

Reserve your virtual visit by writing to l.coppi@spencer.it
Spencer showroom beauty in a brief video
EXPLORE
READ ALSO